Endeavour season 8 — release date, cast, trailer and everything you need to know
Shaun Evans returns as DS Morse for Endeavour season 8.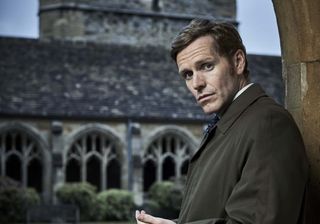 (Image credit: ITV)
Endeavour Season 8 sees Shaun Evans reprising his role as DS Endeavour Morse. In addition to this, the actor will also direct the first episode.
The critically-acclaimed series was created and written by Russell Lewis. Endeavour Season 7 drew in 6.1 million viewers across all devices across its three episodes, so fans are keen to see what happens next.
Speaking about the return, Lewis said: "After our longest suspension, all at #TeamEndeavour are delighted to have been returned to duty. If anything, the delay has made us all determined to make series eight everything it can be. Happily, it looks as if our timeline has endured the hiatus and that we will still be delivering our vision of 1971, albeit through an Endeavour glass darkly."
Endeavour Season 8 will see the cop's life falling apart after the death of Violetta...
Endeavour Season 8 release date
Endeavour Season 8 aired in the UK on September 12, 2021, on ITV. Episodes are available via ITV Hub (opens in new tab). In the US, season 8 of Endeavour begins on June 19 on PBS.
What is the plot of Endeavour Season 8?
According to ITV, Endeavour Season 8 opens in 1971 and follows Oxford Wanderers' star striker Jack Swift, who receives a death threat. Following this, Endeavour and his team are placed at the heart of the glitz and glamour of 1970s football, exposing the true cost of success and celebrity. They'll also expose a deep-rooted division that is reflected much closer to home.
Meanwhile, Endeavour is mourning the death of his married lover Violetta, who died at the end of the last series, and is hitting the bottle in a big way.
"A couple of months have passed after Violetta's death and he's not dealing with it well, but he's trying not to reveal that. But over the series, it becomes apparent he's not coping. Drinking too much and numbing yourself is part of a bigger problem. I was keen to unpick that more in this series," says star Shaun Evans.
Who's in the Endeavour Season 8 cast?
Season 8 sees Shaun Evans returning as DS Endeavour Morse, alongside Roger Allam as DCI Fred Thursday. Here's who'll be joining them in the new series...
Anton Lesser as CS Reginald Bright
Sean Rigby as DS Jim Strange
James Bradshaw as Dr Max DeBryn
Abigail Thaw as Dorothea Frazil
Caroline O'Neill as Win Thursday
Sara Vickers as Joan Thursday
Is there a trailer?
We have a very short clip of the detective looking sad by himself drinking and smoking in a pub...
He walks a step slower maybe... #Endeavour returns to @ITV in 5 days. pic.twitter.com/sC9YQk232JSeptember 7, 2021
Thank you for signing up to Whattowatch. You will receive a verification email shortly.
There was a problem. Please refresh the page and try again.