Summer Gardening With Carol Klein — air date, tips, interview, episode guide, and all about her new series
By Nicholas Cannon published
Summer Gardening With Carol Klein on Channel 5 will help you get gardens ready and flowers blooming in the hot weather.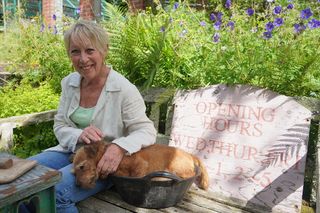 (Image credit: Channel 5)
Summer Gardening With Carol Klein sees the green-fingered guru Carol welcoming us back to her garden at Glebe Cottage, Devon on Channel 5.
This series is jam- packed with summer blooms, including snapdragons, penstemons, verbascums and native white foxgloves, which are covered with bees and insects.
"Everything has grown, it's all now at least knee height," says Carol, who earlier this year presented Spring Gardening With Carol Klein. "My favorite thing about a summer garden is the whole floweriness of it, the fact that there are blooms everywhere. There's scent, it's balmy, it's warm, it's gorgeous. It's a time for enjoying the garden, and making the most of it."
So here's everything you need to know about Summer Gardening With Carol Klein on Channel 5...
Summer Gardening With Carol Klein release date
Summer Gardening With Carol Klein is a six-part series that starts in the UK on Channel 5 on Friday July 15 at 7pm. It runs weekly and each episode will become available on My5.
Carol on what happens in Summer Gardening With Carol Klein
In Summer Gardening With Carol Klein, Carol shows us how to enjoy the warmer months, no matter how big or small our garden.
The first week, as well as showing off her flowers, she also reviews her summer harvest in the veg patch, deals with leek rust and advises how to grow a wildlife friendly hedge, even if you only have a tiny outside space.
"The whole series is about things people can do even if they have a tiny garden,"says Carol. "One of my favourite things, which we cover in the first episode, is making a new raised bed. The idea is that it's the sort of space people might have outside their kitchen window, or perhaps in a courtyard. Quite a lot can be packed in there, so we show how intensively you can garden and just how beautiful it can be. Hopefully viewers will see that growing from just a few packets of seed, you really can eat all summer long!"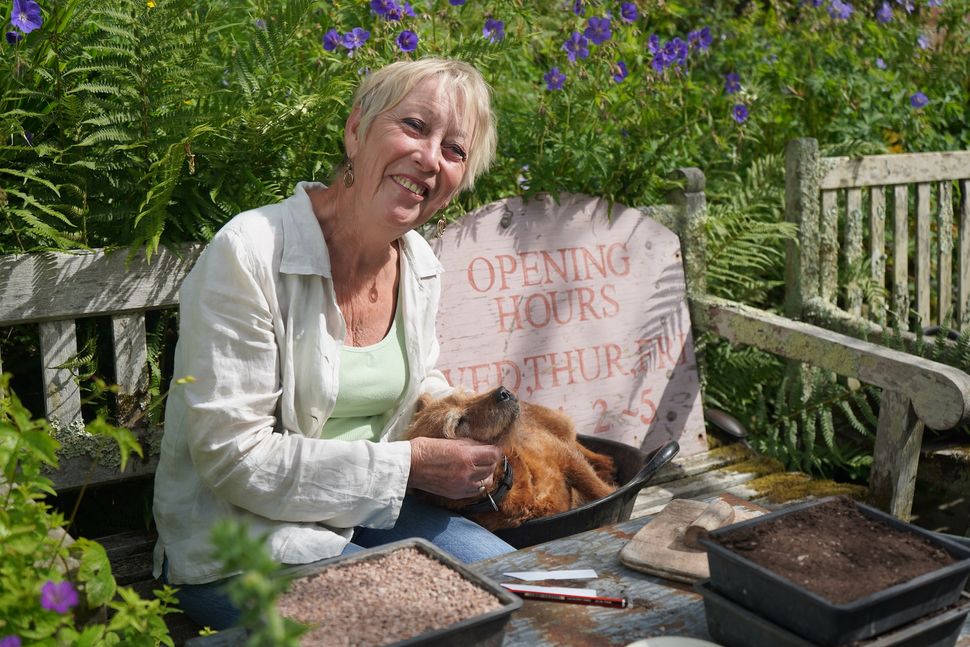 More from Carol Klein on her gardening tips, favorite summer plants and flowers, plus her series highlights...
The six-parter will see her share tips and tricks on how to make the most of outdoor areas, no matter how big or small the space. Here Carol shares more about this latest series...
You're turning the spotlight on a different plant family in each episode, aren't you?
Carol says: "Yes, in the first episode we explore a family with an awful name —Scrophulariaceae — which includes foxgloves and verbascum. We talk about the benefits of those plants, and have a look at some white foxgloves which we'd grown as seed in the last series. There's so much variety within each family, from annuals, perennials, shrubs, trees, and even some bulbs. But we concentrate on the ones people can grow."
What's new at Glebe Cottage that we should look out for?
"We've made a lovely raised bed. I had some old sleepers that had been used as seats, so we made it from them. We've filled it with all sorts of plants that we've grown from seeds and cuttings. The idea is that this is something people could do, even if they've got very little space."
Is summer one of your favourite seasons of the gardening calendar?
"Yes, I love my garden at this time of year. It's when you are able to enjoy it, as a lot of things are looking their very best and they've still got their freshness."
Do you have any tips for keeping gardens looking luscious during the summer months?
"I'd recommend having water butts everywhere, and mulching is essential. We mulched furiously in the spring, both with compost and leaf mulch. If you're planting anything, just make sure it's well watered, both at planting time and for the next couple of weeks afterwards. And try to make sure the ground is covered with plants — who wants to look at bare earth anyway? My garden is so densely planted that the plants themselves act as a mulch. Mind you, some people would find my garden a bit too lush!"
What are your favourite summer plants?
"There's a wonderful quote by [the late gardening guru] Margery Fish: 'When in doubt, plant a geranium.' That's a good maxim. I also absolutely adore Astrantias; they are stalwart perennials and get bigger and better every year. For beauty, I love cosmos and, for drama, I love dahlias, while, for scent, you can't beat a rose! I also like Alchemilla mollis, or lady's mantle, which has a froth of lime-green flowers. It makes other plants look great and mixes brilliantly with hardy geraniums."
Are there any plants you avoid?
"I'm not fond of double flowers, simply because they don't feed insects. Bees can't get into them. Instead, they love anything from the daisy family, as they've got big, open flowers. Also catmint – you can cut it down and a few weeks later, it'll flower again."
Let's talk about gardening tools — any must-haves?
"I've got a sharp knife called Tina, which I use for taking all my cuttings. I inherited my mum's old spade from Woolworths, which must be 60 or 70 years old now and is still going strong, even though someone mixed concrete with it on one occasion! You just need basic tools — a fork and spade, a trowel, a knife, and a good pair of secateurs. Peat-free compost is essential, and organic liquid feed is best, with ones based on seaweed being particularly good."
Finally, why do you think gardening is so beneficial to us?
"It's wonderfully good both for your mental and physical health. It's one of the only opportunities people get to be directly in touch with nature and away from screens, tarmac and concrete. Not to be corny, but to get your hands in the soil really does you good."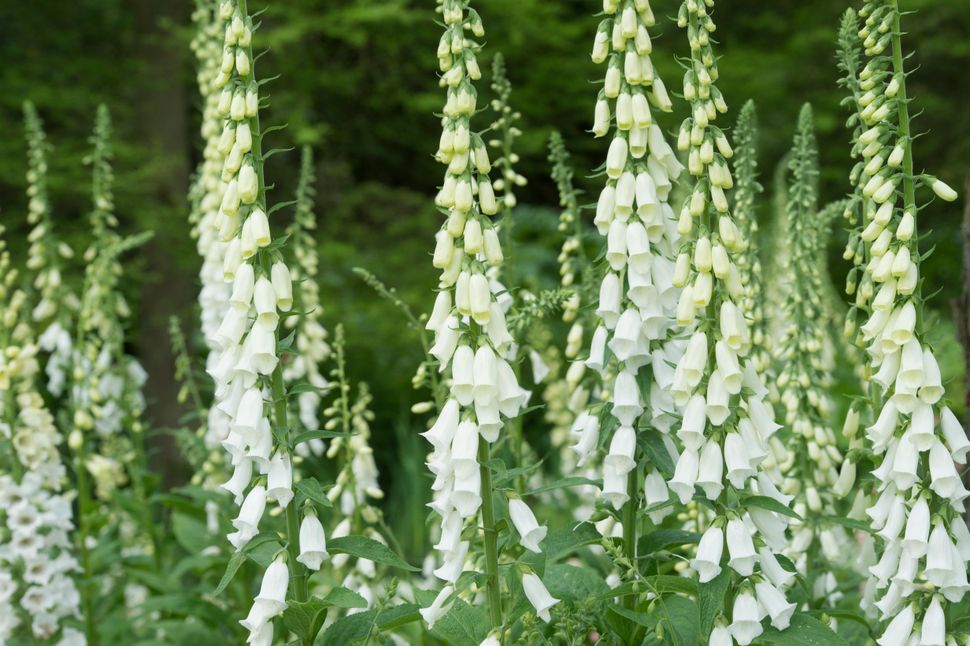 Summer Gardening With Carol Klein episode guide
Here's our episode guide to Summer Gardening With Carol Klein which we'll be adding to as the series progresses...
Episode 1: Friday July 15, 7pm
As well as showing off her riot of flowers at Glebe Cottage, Carol also reviews her summer harvest in the veg patch, deals with leek rust and advises how to grow a wildlife friendly hedge, even if you only have a tiny outside space. A visit to some native foxgloves thriving in a nearby hedgerow reveals the secrets to success with growing these wonderful plants, and kicks off a look at the whole family of plants to which they belong. This includes snapdragons, verbascums and penstemons — some of our most useful garden plants, all well loved by gardeners and insects alike. Carol looks at their importance to the style and layout of a garden and gives tips on the best way to take stem cuttings from honeysuckle. And a new raised bed offers the opportunity to demonstrate the best planting design for very tall plants, even if you have only a very tiny outside space.
Episode 2: Friday July 22, 7pm
Carol is up and about, enjoying the early morning light and the summer scents of her gorgeous garden. Light and shade is a theme this week and, as one-time art teacher, Carol asks us to consider the effect the changing light has on how we see our gardens throughout the day — and how it affects the way our plants grow. She shows how her own garden has both a sunny side and a shady one, and takes the opportunity to look at how plants have adapted to one or the other, giving a useful lesson in choosing plants that thrive because they've been planted in the right place.
This is also 'rose week'. Carol introduces us to the many different forms taken by this quintessential summer must-have, from climber to shrub roses, and shows us what care they need at this time of year to keep them healthy and flowering throughout the season. But if growing your own fruit and veg is more to your taste, then who knew that apples belong to the same plant family as roses? Carol gives a master class in all you need to do to make sure that your existing apple tree produces a crop of large, juicy and ripe fruit. She also has an option for those with very limited outdoor space, by introducing a small, espaliered pear tree into the vegetable garden at Glebe Cottage. This produces a delicious crop of fruit each year while taking up minimal space.
Episode 3: Friday July 29, 7pm
The pond at Glebe Cottage is now lush with rich green foliage. Back in the spring, Carol added plants that would thrive in this shady, boggy area. Now, these are living up to their promise, and none will be more spectacular than the native yellow flag irises she had dug up and moved from elsewhere in the garden. Ubiquitous and easily recognised in the wild, she shows us how it frequents waterways throughout the British Isles. This moves Carol to celebrate the iris family — a group of plants that brings elegance and drama into the garden, from the uncanny hues of 'Katharine Hodgson', which flowered in the garden in January, to Carol's new planting of bearded iris on her shed roof.
Other members of the same family get a look in, including advice on how to plant and cultivate gladioli corms, and digging out an overcrowded row of hesperantha — all of them gorgeous additions to a summer garden. In the vegetable garden, this is a big week for salad, from planting out little gem lettuce to how to sow more summer salad to keep the succession going, including micro mizuna and rocket.
Episode 4: Friday August 5, 7pm
It's harvest time! In the past, a dazzling array of colourful wildflowers would mingle with crops and meadow grasses. Sadly, many fields are now little more than green deserts, with our colourful wildflowers pushed to the margins. Carol visits a roadside verge in Devon, intent on showing us a clump of meadow cranesbill, a favourite native wildflower she's seen thriving there recently. Sadly, she arrives to find the verge has been strimmed and nearly all the delicate, violet blooms of this native hardy geranium have gone. The picture says it all: Britain's wildflowers are struggling. Back in the garden, the influence of hardy geraniums is seen throughout. Carol explains how there is a geranium for every condition, and shows us the successful results of the geranium root cuttings taken in the spring as well as how to collect your own geranium seed. This isn't a centre stage plant, but a brilliant filler, a good mixer and a reliable stalwart of any garden. She even reveals that Britain's favourite perennial plant is, in fact, a hardy geranium! But if you have a taste for the brighter cousins of the geranium, then Carol introduces pelargoniums into the garden, in a riot of pinks, scarlets and brilliant white. How to pot up, care for and take cuttings from this popular showstopper are all on the agenda, culminating in Carol's top tips for creating a successful hanging basket display.
Episode 5: Friday August 12, 7pm
Many gardeners struggle to get to grips with those dusty, exposed, dry areas that never seem to work. But for Carol, these can be rich planting opportunities. She's even created a special raised bed at Glebe Cottage, specifically designed to allow her to grow plants that need very open, sun baked conditions. A quick visit to nearby Exmoor National Park makes the point. Here, amidst one of Britain's harshest, most rugged natural environments, grows one of our most familiar and wildlife-sustaining plants: gorse. This prickly shrub, festooned in globes of scintillating chrome-yellow, and emitting one of the most delicious plant perfumes ever, is a member of the pea - or legume family. Back in the garden, Carol plants a less well known, but very beautiful shrub – a lespedeza, which in spring, will complement her Judas tree handsomely. Both will be smothered in the dark pink, pea-like flowers and give away their membership of the same family, along with lupins and sweetpeas. And in the veg beds, there are delicious legumes a-plenty! Carol will be sowing peas and demonstrating the best way to train your beans to twine their way up their beanpoles.
* Spring Gardening with Carol Klein
* Best Channel 5 documentaries on My 5
* Best BBC documentaries
* Best Channel 4 documentaries
I'm a huge fan of television so I really have found the perfect job, as I've been writing about TV shows, films and interviewing major television, film and sports stars for over 25 years. I'm currently TV Content Director on What's On TV, TV Times, TV and Satellite Week magazines plus Whattowatch.com. I previously worked on Woman and Woman's Own in the 1990s. Outside of work I swim every morning, support Charlton Athletic football club and get nostalgic about TV shows Cagney & Lacey, I Claudius, Dallas and Tenko. I'm totally on top of everything good coming up too.
Get the latest updates, reviews and unmissable series to watch and more!
Thank you for signing up to Whattowatch. You will receive a verification email shortly.
There was a problem. Please refresh the page and try again.