How to watch Westworld
It's going to get harder to watch Westworld soon.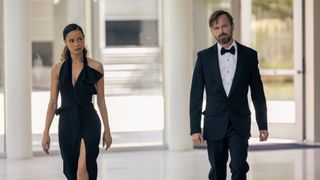 (Image credit: HBO)
Westworld has been one of the most high-profile TV shows of the last handful of years. Based on the 1973 Michael Crichton movie of the same name, the show started out in a Wild West theme park where robot "hosts" were available to satisfy the often dark and carnal desires of the humans seeking entertainment. The hosts eventually achieve sentience, staging their own revolution and branching out into the real world.
While there was always some great action sequences, Westworld's trademarks was it's dark and thought-challenging approach to questions about humanity.
Ultimately, Westworld was cancelled after four seasons, despite initially being renewed for a fifth and planned final season.
So where can you tune in to watch Westworld, either if you want to start from the very beginning or catch up with what is now the series finale? Here's what you need to know.
How to watch Westworld
As of right now, you can stream all seasons of Westworld exclusively on HBO Max, but that is going to change in the near future. Multiple outlets have reported that the show is being removed from HBO Max, though an official date for their removal has not been shared (possibly at the end of December when new HBO Max titles are added).
However, Deadline has reported that Westworld isn't being locked away forever. The sci-fi series is likely to be offered on another Warner Bros. Discovery platform, though where and when is also not known.
While Westworld is in limbo, the show is available to rent or purchase through digital on-demand. This is similar to the UK, where past seasons of Westworld are only available via digital on-demand.
Will there be a Westworld season 5?
Despite a previous renewal for what was supposed to be the fifth and final seaosn, Westworld was cancelled following its season 4 finale.
Westworld season 4 episodes
Westworld season 4 aired on Sunday nights on HBO Max. The season finale aired Sunday, August 14 and is titled "Que Será, Será."
HBO Max was incredibly tight-lipped about new episodes each week, offering only a few hints about what each new episode is about. With so many surprises in each episode, the strategy seems to help build the excitement even more.
EPISODES
Westworld season 4 episode 1, "The Auguries"
"It has been seven years since the android revolt and the fall of the AI Rehoboam. The Man in Black is back to negotiate with a Mexican cartel to acquire a data server."
Westworld season 4 episode 2, "Well Enough Alone"
"Maeve and Caleb search for answers. Christina investigates Peter Myers. William announces a new Delos venture."
Westworld season 4 episode 3, "Annees Folles"
"Bernard embarks on a mission to save humanity, while Maeve and Caleb visit Gangland."
Westworld season 4 episode 4, "Generation Loss"
"Maeve and Caleb attempt to escape Temperance with their lives. Bernard and the resistance search for a weapon in the desert."
Westworld season 4 episode 5: "Zhuangzi"
"Christina questions the nature of her reality. Charlotte tasks William with tracking a human outlier who has breached."
Westworld season 4 episode 6: "Fidelity"
"Bernard and C attempt to put Maeve back together and Caleb does everything he can to escape Charlotte, who wants to know how humans can resist his virus and why they infect his hosts."
Westworld season 4 episode 7: "Metanoia"
"It's been seven years since Dolores sacrificed herself to free humanity from Roboam's computer system. Now, Maeve and Caleb suspect a conspiracy to regain control of the human species."
Westworld season 4 episode 8: "Que Será, Será"
"Christina finds the center of the maze; Caleb helps C escape; William changes the game's difficulty, to Hales furious disapproval."
Image 1 of 19
Westworld season 4 cast
Thanks to the ability to breathe new life into various hosts, even when you think characters are done for doesn't mean they're gone for good. When you can replicate hosts (and people, for that matter), no one really dies.
Back for season 4 are stars Evan Rachel Wood, Thandiwe Newton (Maeve), Ed Harris (The Man in Black), Jeffrey Wright (Bernard), Tessa Thompson (Charlotte), Luke Hemsworth (Ashley Stubbs), Aaron Paul (Caleb) and Angela Sarafyan (Clementine). Other cast members include Aurora Perrineau, Daniel Wu and West Side Story's Ariana DeBose.
The big casting news heading into season 4 is that original cast member James Marsden (Teddy) is returning to the show. It will be very interesting to see how his character has evolved over time.
Since Dolores is very dead after the third season, Wood enters season 4 as a new character, a writer named Christina. There are also a few copies of Dolores laying about, so it's entirely possible that she might be resurrected at some point.
What is Westworld season 4 about?
Westworld season 4 saw a new world order rising up several years after the events of season 3, but in this new world things weren't as they seemed. Dolores, who died in season 3, was now a woman named Christina. Maeve continued her fight for justice for the hosts and Charlotte and the Man in Black fought to bring their vision for a new world to life.
Fans can expect to see exciting new worlds and lots of action in season 4. Co-creator Lisa Joy said last year that the best way to describe season 4 was "inversion" and that the new worlds are "really fun."
Get the What to Watch Newsletter
The latest updates, reviews and unmissable series to watch and more!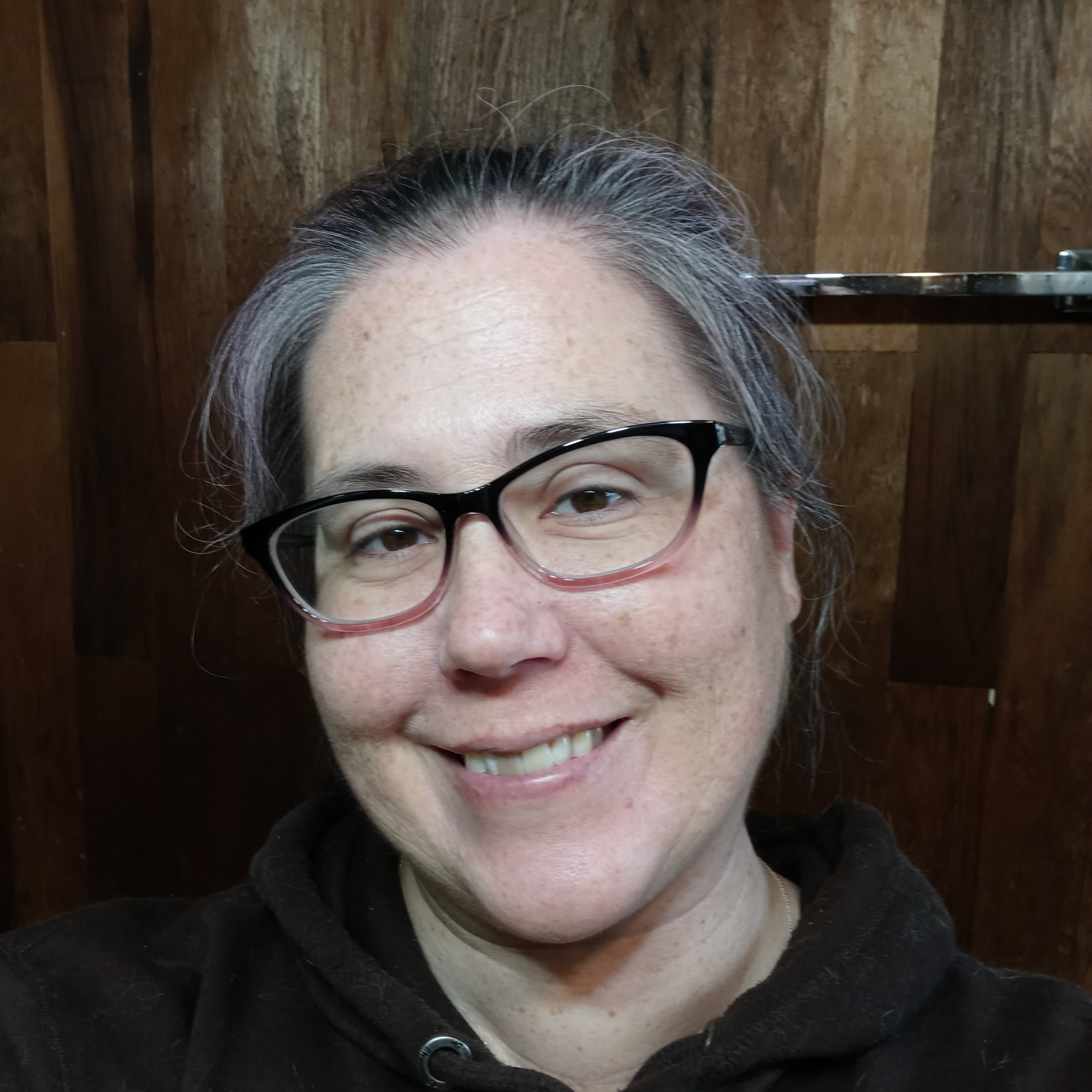 Editorial Content Producer
Sarabeth joined the What to Watch team in May 2022. An avid TV and movie fan, her perennial favorites are The Walking Dead, American Horror Story, true crime documentaries on Netflix and anything from Passionflix. You've Got Mail, Ocean's Eleven and Signs are movies that she can watch all day long. She's also a huge baseball fan, and hockey is a new favorite.
When she's not working, Sarabeth hosts the My Nights Are Booked Podcast and a blog dedicated to books and interviews with authors and actors. She also published her first novel, Once Upon an Interview, in 2022.