EastEnders theme tune - 7 things you didn't know about the iconic title music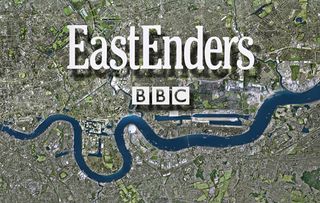 The EastEnders theme has an amazing past!
1. Simon May, who composed the EastEnders theme tune, also composed the theme for another huge show...
Yep, none other than glossy 1980s drama Howards' Way, which featured a lot of champagne drinking and people saying "Darling".
2. Anita Dobson, who played Angie Watts, released a vocal version of the theme in 1986
Called Anyone Can Fall In Love, it peaked in the UK charts at number four and she even sang on Top of the Pops.
3. Peggy Mitchell got her own theme tune!
Yep, when Peggy Mitchell's final episode went out in 2010 it featured an alternative version of Simon's famous tune. Called "Peggy's theme" it was a rework on the show's alternative tune, known as Julia's Theme. There have been various different versions of the original theme and when Pat Butcher departed the show in 2012, Simon created "Pat's theme," another tweak!
4. It's more popular than The Queen!
A 2008 poll revealed that the EastEnders theme was more recognisable to people than God Save the Queen!
5. Simon's first attempt at the EastEnders theme was rejected for being too tough sounding!
Simon recalled to BBC Radio 2: "They [the producers] wanted something that contrasted with the actual programme, that was more feel-good and up."
6. Victoria Wood spoofed the EastEnders theme in Acorn Antiques
Everyone remembers Acorn Antiques sending up Crossroads, but there was a wink to the EastEnders theme tune in the soap parody when it was revealed that it was available to buy as Anyone Can Break A Vase, sung by Miss Babs - a nod to Anita's Dobson's version.
7. Simon was a child when he first started writing the EastEnders theme!
He remembered: "I started writing it when I was seven years old… when my piano teacher taught me the scales and that's how EastEnders started."
Howards' Way pic: REX/Shutterstock, Anita Dobson pic: Ted Blackbrow/Daily Mail/REX/Shutterstock, Acorn Antiques pic: Press Association Images
Get the latest updates, reviews and unmissable series to watch and more!
Thank you for signing up to Whattowatch. You will receive a verification email shortly.
There was a problem. Please refresh the page and try again.