Jason Merrells: 'Declan lies to Katie about the body'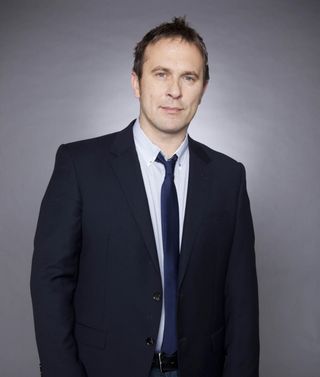 Jason Merrells tells Soaplife why it looks like all of Declan's big development plans have foundations of quicksand in Emmerdale (opens in new tab)… And it's not just because a body has been found - it's because Katie knows he slept with Charity!
The human remains dug up on Home Farm are Alex, but no one knows this. What does Declan do?
"Everything he can to cover it up! He makes an assumption that the body is old and there's nothing particularly sinister about it. He and the builder agree to cover it up and get on with the job."
Does Katie go along with that?
"No. She thinks it's another example of Declan's dishonesty and his lack of care for anything, but money and profit. So she tells him he must report it to the police."
But he doesn't?
"No, but he lies he has. Then Katie sees that work at the site is still going on and knows he's lied."
And then she finds out from Chas that Declan slept with Charity… Does she tell him?
"Yes - in front of all of his guests at the festival sponsorship event at Home Farm. Suddenly Katie steps up to make an announcement…"
Is it all over for them?
"It's not looking good!"
Get the latest updates, reviews and unmissable series to watch and more!
Thank you for signing up to Whattowatch. You will receive a verification email shortly.
There was a problem. Please refresh the page and try again.