Camping crisis! Ash can't wake Luc up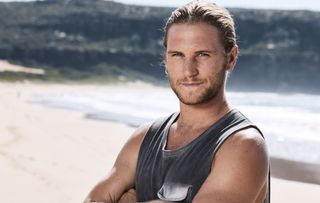 Will the trip help bring them closer together as a family?
Ash sets up the tent for the family camping trip and Kat goes to the car to unpack the rest of the bags. However, she is fuming when she discovers that Ash has packed nothing but the bare essentials. Kat returns and gives Ash a piece of her mind, but she also admits that she isn't adjusting to her new life and just needs time. Ash understands and they both put Luc to sleep. The next morning, both are stunned to realise that Luc has slept through the night. However, when Ash tries to wake her, Luc doesn't wake up…
The Morgans continue the search for Brody, but he is not to be found anywhere. Justin breaks the news to Tori at the hospital and she breaks down. She questions herself for not be able to spot that Brody was back on drugs. Will Justin be able to comfort Tori and convince her that Brody's drug problems are not her fault?
Jett and Marilyn go in search of John after the attempt at hypnotherapy. They eventually track him down and convince him to give the technique another try so he can get to the cause of his issues. Marilyn hypnotises John and takes him back to his 10th birthday. In a flashback scene, John recounts what happened to his father and Marilyn and Jett are left horrified…
Tobi Oredein is an award-winning women's lifestyle journalist, media entrepreneur and international public speaker based in London, who focuses on race, feminism, beauty politics & popular culture. Tobi has been commissioned by Buzzfeed, British Glamour, Grazia, Elle UK, Fader, The Debrief, The Independent, The Pool, Stylist, Vice and others. She has also interviewed public figures such as Ryan Coogler, Ava Duvernay and Sir Trevor McDonald.
Get the latest updates, reviews and unmissable series to watch and more!
Thank you for signing up to Whattowatch. You will receive a verification email shortly.
There was a problem. Please refresh the page and try again.