Ellie meets a handsome stranger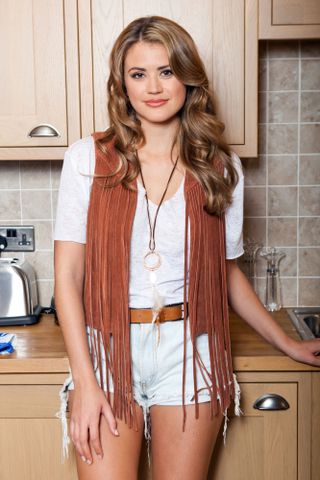 Lindsey and Joe kiss passionately but Joe comes to his senses and pushes her away. Elsewhere, Ellie'' partying with friends at a nightclub in Brighton and sets her sights on a brooding stranger… it's Freddie!
Mercedes calls Joe to pick her up from The Loft, but Lindsey's on the other end of the line. Freddie introduces himself as 'Mark', unaware that DS Thorpe is watching him. Lindsey arrives at The Loft and convinces Kim she's not going to harm Mercedes. Lindsey picks drunk Mercedes off the sofa and takes her back to the McQueens' where she gets out her kill kit...
Theresa interrupts Lindsey as she's about to inject Mercedes, so Lindsey takes Mercedes's phone and texts a hurtful message to Joe. Freddie borrows Ellie's phone and calls Lindsey… she doesn't answer because she and Joe are ripping each other's clothes off!
Get the latest updates, reviews and unmissable series to watch and more!
Thank you for signing up to Whattowatch. You will receive a verification email shortly.
There was a problem. Please refresh the page and try again.