Emma is worried about Sid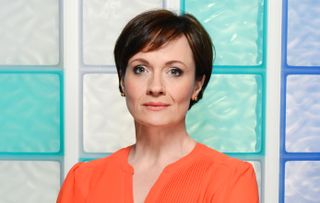 (Image credit: BBC / Kieron McCarron)
Rob tells Emma she is partly to blame for Sid's confidence issues
Emma tells Rob that she's concerned about whether Sid can handle the pressure of rapid response work. As she confides in Rob, he snaps and tells her that she has played her part in Sid's lack of confidence. What exactly does Rob say to Emma and will she agree with his accusations?
Meanwhile, Valerie and Ayesha have a catch up and Valerie has a big announcement... she wants to have a baby! With Ayesha stunned at Valerie's news, Valerie explains that she has done her research and even knows what school her son or daughter will attend!
Ayesha, however, knows there's a possibility that Valerie's cancer treatment may have left her infertile. Will Ayesha have the heart to tell Valerie the truth?
Get the What to Watch Newsletter
The latest updates, reviews and unmissable series to watch and more!
Tobi Oredein is an award-winning women's lifestyle journalist, media entrepreneur and international public speaker based in London, who focuses on race, feminism, beauty politics & popular culture. Tobi has been commissioned by Buzzfeed, British Glamour, Grazia, Elle UK, Fader, The Debrief, The Independent, The Pool, Stylist, Vice and others. She has also interviewed public figures such as Ryan Coogler, Ava Duvernay and Sir Trevor McDonald.