Home and Away spoilers: Does Justin trust Willow?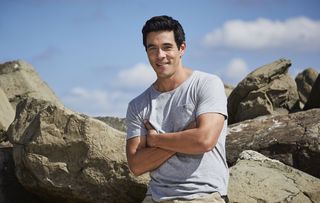 (Image credit: Jeremy Greive)
Justin becomes increasingly suspicious of Willow's relationships with Dean and Colby
With Willow's car missing, Justin accuses Dean of stealing it. Willow starts to become increasingly frustrated, as not only is her car missing, but also she sees that Justin's problem with Dean is more than just a professional one. Colby arrives to investigate the missing car and Dean says he was picking up a part for a car when the car when missing. Colby checks through Dean's story and it turns out he is telling the truth and Willow is in for a shock when she finds out who the culprit was that took her car...
Later, Justin points out that there is a weird dynamic between Colby, Willow and Dean. Will Willow come clean and reveal their interlinked past? And will Dean and Colby call a truce?
Marilyn is determined to be a good friend and help Roo in the search for her mother. Marilyn tries to get some information from Alf, but he refuses to co-operate. Later, Ryder sees Roo rummaging through some pictures and she tells him that she's looking for her mum. Alf overhears Roo and Ryder's conversation and gives Roo a ring that belonged to her mother. Will the ring be the first clue in helping Roo to find her mum?
Finally, Ryder is determining to spend the perfect day with Coco - but will all go to plan?
Get the What to Watch Newsletter
The latest updates, reviews and unmissable series to watch and more!
Tobi Oredein is an award-winning women's lifestyle journalist, media entrepreneur and international public speaker based in London, who focuses on race, feminism, beauty politics & popular culture. Tobi has been commissioned by Buzzfeed, British Glamour, Grazia, Elle UK, Fader, The Debrief, The Independent, The Pool, Stylist, Vice and others. She has also interviewed public figures such as Ryan Coogler, Ava Duvernay and Sir Trevor McDonald.