Leah is shocked by Billie's revelation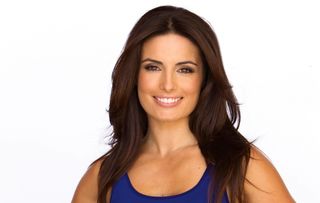 Will Leah be able to support VJ's decision?
Leah is left stunned when she discovers Luc is missing and VJ isn't the father! When Ash finds out that Mick raped Billie, he's on the warpath for revenge. Can anyone stop him?
As the police investigate Mick running off with Luc, Billie continues to unravel. Meanwhile, Leah is livid that VJ didn't tell Leah the truth. VJ reassures Leah that she will still be Luc's grandmother, as he is Luc's father. Will Leah support her son's decision?
Later, Irene is left stunned to find out she's Luc's grandmother. Yet, Irene has barely any time to digest the news, before Mick rings her. He has Luc and he wants to see Irene. Will Irene be able to bring baby Luc back to Billie safely?
Also, Marilyn is struggling to cope with her burns. Nate arranges for a counsellor to see Marilyn - but when Marilyn receives more bad news about her health, will she be able to cope?
Tobi Oredein is an award-winning women's lifestyle journalist, media entrepreneur and international public speaker based in London, who focuses on race, feminism, beauty politics & popular culture. Tobi has been commissioned by Buzzfeed, British Glamour, Grazia, Elle UK, Fader, The Debrief, The Independent, The Pool, Stylist, Vice and others. She has also interviewed public figures such as Ryan Coogler, Ava Duvernay and Sir Trevor McDonald.
Thank you for signing up to Whattowatch. You will receive a verification email shortly.
There was a problem. Please refresh the page and try again.