A Little Something for Your Birthday - Sky Cinema Premiere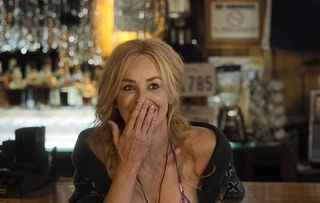 (Image credit: Content Media)
Sharon Stone lights up a romantic comedy that without her would be fairly ordinary
Sharon Stone lights up a romantic comedy that without her would be fairly ordinary.
She plays a struggling LA fashion designer, a flighty singleton who goes from one casual hook-up to the next without settling on a relationship – to the chagrin of her devoted mother (Ellen Burstyn, proving Stone's worthy foil).
We follow her over a series of six birthdays, starting with her 46th when her best friend tries disastrously to set her up with an uptight lawyer (Tony Goldwyn).
The pair are typical romcom opposites - she's free-spirited, he's starchy - so we know exactly where the film is headed. Even so, Stone is such captivating company that it's worth hanging around. First-time writer-director Susan Walter's script may be lacklustre, but Stone dazzles.
This film premieres on 14 October.
Get the latest updates, reviews and unmissable series to watch and more!
Thank you for signing up to Whattowatch. You will receive a verification email shortly.
There was a problem. Please refresh the page and try again.