Neighbours spoilers: Can Gary learn to trust Terese?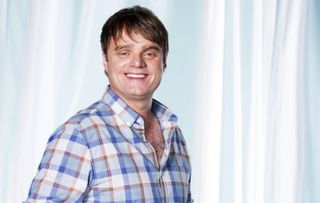 Can Gary ever forget the past?
Gary becomes suspicious when he finds out that Terese has planned for him to be stuck at work. He tells Steph that he fears that Terese is with Paul and his fears are heightened when he sees the two of them walking together into Lassiters hotel. Gary wants to confront the pair, but Steph urges him to trust Terese. What if he has got the wrong end of the stick? Will Gary take Steph's advice?
Meanwhile, Yahsvi is furious with Dipi for causing a scene at the football game and ruining her chances to impress the football scout from the Australian Football League for Women. The next morning, Yashvi is still in a foul mood with Dipi, but Dipi thinks her daughter is overreacting. However, Shane and Mishti tell Dipi that Yashvi is well within her rights to react the way she has and Dipi was out of line. Later, the football scout turns up to speak to Yashvi, will it be good news?
Also, Jimmy wants Poppy and Kirsha to get along, so he organises an outing to the movies, but Kirsha has a tutoring session with Jane. Kirsha tries to reschedule but Jane is insistent that they have the session. What is Jane up to?
Get the What to Watch Newsletter
The latest updates, reviews and unmissable series to watch and more!
Tobi Oredein is an award-winning women's lifestyle journalist, media entrepreneur and international public speaker based in London, who focuses on race, feminism, beauty politics & popular culture. Tobi has been commissioned by Buzzfeed, British Glamour, Grazia, Elle UK, Fader, The Debrief, The Independent, The Pool, Stylist, Vice and others. She has also interviewed public figures such as Ryan Coogler, Ava Duvernay and Sir Trevor McDonald.