Piper sees Brodie's nasty side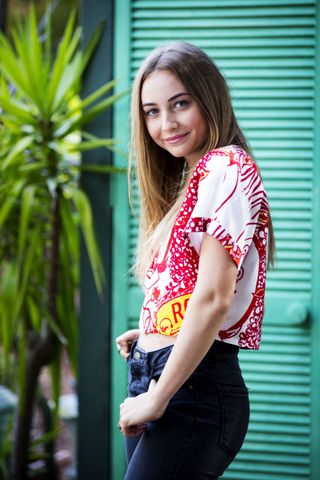 Brodie steals Piper's phone, so when Tyler texts her and receives a reply telling him to leave her alone, he grudgingly puts his mobile aside, unaware Brodie sent the text. Meanwhile, on the road to Perth, when Piper discovers her phone in Brodie's pocket and realises he's been replying to her messages as her, she starts to panic.
Amy's thrown when Nene confesses she kissed Paul but agrees to go for lunch with the pair. She arrives early, telling Paul that if he's not serious about her mother, to back off. Paul agrees and when Nene shows up, he gently lets her down. Nene seems to take it well, but it's clear her feelings for Paul are growing stronger than ever...
Mark notices some stolen alcohol boxes at Paul's motel and Steph urges him to let her sort it out. She tells Jacka to get rid of the booze but, when she confesses all to Mark, he reveals it's too late - he's already called it in. When Paul learns of Steph's mistake, he's livid, telling her she needs to cover for Jacka, instead of being honest with Mark.
Get the latest updates, reviews and unmissable series to watch and more!
Thank you for signing up to Whattowatch. You will receive a verification email shortly.
There was a problem. Please refresh the page and try again.