Will Alf see his grandson again?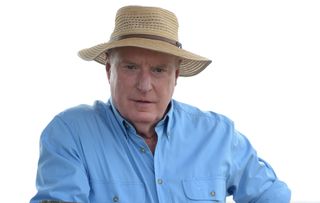 Will Alf and Ryder be parted again?
Ryder is livid that his mother is forcing him to leave Summer Bay. Alf wants to stay in regular contact with his daughter and grandson, but Quinn refuses to promises that will happen. That night, Ryder has a nightmare and Roo tells her sister, that Ryder's nightmares have only started since she arrived. Later, Quinn has a heart-to-heart with Alf and confesses that raising Ryder by herself has ruined her life. Ryder overhears the conversation and steals the keys to Alf's car…
Meanwhile, Ben has a face like thunder throughout Brody's thank you meal. It's clear that Ziggy's family aren't Brody's biggest fans. The next morning, Brody tells Justin he should take on an apprentice – hoping he will pick Ziggy for the role. Will Justin give Ziggy the opportunity? Also, Maggie has some words of advice for Ziggy about her feelings for Brody.
Also, Willow and Justin are stuck in a car boot after Boyd's attack. The pair are found by Ziggy the following morning and Justin livid at the damage Boyd has caused to the garage. Willow decides to sell her car and explains that the car reminds her of her father before he was diagnosed with Alzheimer's disease.
Get the What to Watch Newsletter
The latest updates, reviews and unmissable series to watch and more!
Tobi Oredein is an award-winning women's lifestyle journalist, media entrepreneur and international public speaker based in London, who focuses on race, feminism, beauty politics & popular culture. Tobi has been commissioned by Buzzfeed, British Glamour, Grazia, Elle UK, Fader, The Debrief, The Independent, The Pool, Stylist, Vice and others. She has also interviewed public figures such as Ryan Coogler, Ava Duvernay and Sir Trevor McDonald.