How to watch 'Better Call Saul' — When it airs and everything we know so far
By Roy Delgado
You have the right to an attorney, so you better pick the right one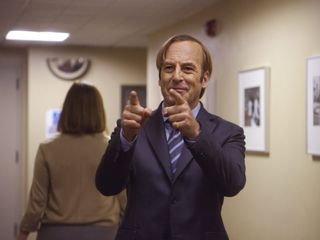 (Image credit: AMC)
Have you been itching for some of the most entertaining drama and comedy on television rolled into one show? You better pick up the phone and call Saul Goodman! This legal drama is unlike any other, and now it's returning for the penultimate season. Here's all you need to be ready for season five, and watch Better Call Saul online & without cable.
What is Better Call Saul?
For those not in the know, Better Call Saul is a prequel TV series for the groundbreaking show Breaking Bad. Breaking Bad told the story of criminal culture, family drama, and a man pushed to the limits by his own terrible and desperate behavior, centered around the character of Walter White. While Better Call Saul has a distinct style all its own and a different central character, we still find the same themes of crime, family drama, and terrible but desperate behavior by a flawed main character.
In Breaking Bad, we have already seen the third act in the life of criminal defense lawyer Saul Goodman, who is himself very much a criminal. In Better Call Saul, we see the first two acts of his life as Jimmy McGill, and his spiral into becoming Saul Goodman. The tense moments and amazing drama of Breaking Bad clearly stuck around, with creator Vince Gilligan heading both series, but Better Call Saul has many more funny and ridiculous moments than the series from which it was spun off.
Everything we know about Season 6 of Better Call Saul
Better Call Saul will return to AMC for one final season sometime in 2022 after beginning to film in February of 2020 and running into unexpected COVID-19 delays. Production finally resumed in March 10, 2021.
Season 6 will run for 13 episodes rather than the usual 10, giving it one additional episode than the final run of the famed Breaking Bad.
All of the series' key players are expected to return, along with additional Breaking Bad cameos for the big finish. Confirmed cast set to return includes Bob Odenkirk, Jonathan Banks, Rhea Sheehorn, Patrick Fabian, Michael Mando, Tony Dalton and Giancarlo Esposito.
How did we get here in Better Call Saul?
Now we get to, as Professor River Song would say in Doctor Who, Spoilers !
In the first four seasons of Better Call Saul, we see Jimmy McGill balancing his life between caring for his brother, Chuck McGill, as he deals with a mysterious illness and life as a struggling lawyer. Jimmy travels from a public defender law practice based out of a back room in a nail salon to a prime office in a high end law firm, before eventually ending up on his own. Along the way he starts a class action lawsuit that could change his life, and crosses path with some of the criminal underworld of New Mexico. At each point, the changes in Jimmy are small and subtle, but they build.
Jimmy's world is closely intertwined with Kim Wexler, a talented and hard working lawyer in her own right. She starts her own journey at the firm built by Jimmy's brother, and moves on to become partners of sort with Jimmy while starting her own practice. Kim shows an incredible skill as an attorney, and a strong ethic on doing the right thing. However, she struggles with an addiction to Jimmy, even as his bad behavior brings as much chaos and trouble as it does love in their on again, off again relationship.
Many other Breaking Bad characters show us their backstories in this series, with the common throughline in that world as former cop Mike Ehrmantraut. We learn more about the drug trade from characters like Tuco and Hector Salamanca, Gus Fring and even Lydia Rodarte-Quayle. Better Call Saul is an excellent show on its own, but it also brings an amazing level of additional depth and understanding to the already legendary Breaking Bad.
How to watch past seasons of Better Call Saul and Breaking Bad
The previous four seasons of Better Call Saul are available on a variety of streaming services. Subscribers can binge all four seasons of Better Call Saul on Netflix , as the service just added season 4 of Better Call Saul on Feb. 11. If you prefer to buy individual seasons, you can get Better Call Saul on Amazon , iTunes and Google Play . Each will cost about $15 per season, and you can buy individual episodes too.
When do new episodes of Better Call Saul air?
New episodes of Better Call Saul are on AMC, with first showings on Monday nights at 9 p.m. Eastern. Of course, AMC will replay episodes throughout the week, and have them available on-demand and in the AMC app for subscribers.
How to watch Better Call Saul anywhere in the world
How to watch Better Call Saul anywhere in the world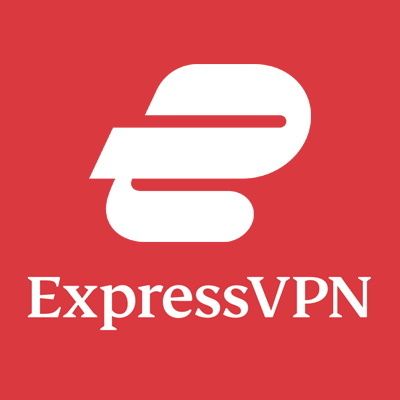 Looking to watch Better Call Saul but don't live in the US? Don't worry.
For that, we've long been fans of ExpressVPN. It's plenty affordable, easy to use, and makes it so that you can watch all the things from wherever you may be.
Jimmy McGill understands your situation. You're ready for the show's season premiere, but maybe you scheduled yourself to be in Mexico meeting with the Don. That could mean that you have limited options to see Better Call Saul live and online. That's because streaming services often block their feeds if you're not in America. However, your streaming subscriptions don't have to get stopped at Customs.
One way to get things working like you are used to is by using a VPN, which is short for "Virtual Private Network". It sends your internet traffic from far away through a specific set of servers, then pops it back into the United States. It can also give you security and peace of mind on open WiFi connections, because a VPN protects you against snoopers on any network.
Roy Delgado is a freelance writer for CordCutters. His focus is streaming, specializing on sports. He binge-streams 32 games over the first two days of NCAA March Madness annually. He built his own DVR 15 years ago, and still tinkers to make his media setup its best. Find him on Twitter [@RoyD77](https://twitter.com/royd77)
Get the latest updates, reviews and unmissable series to watch and more!
Thank you for signing up to Whattowatch. You will receive a verification email shortly.
There was a problem. Please refresh the page and try again.