Looking Glass (2018) | Nicolas Cage in intense new crime thriller on Digital HD & DVD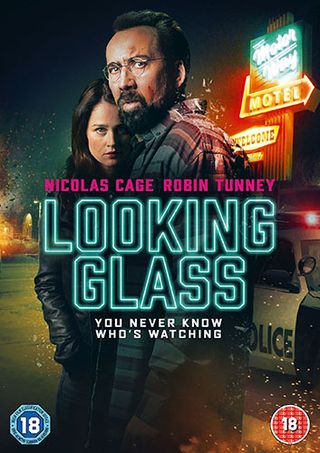 After losing their daughter to a tragic accident, shattered couple Ray (Nicolas Cage) and Maggie (Robin Tunney) purchase a motel in the middle of nowhere in the hopes of starting a new life. But Ray begins to notice strange goings-on, and starts to piece together the history of a bizarre murder associated with the motel.
Poking around in a basement one day, Ray discovers a crawl space, which leads to a two-way mirror into one of the rooms. As he becomes obsessed with the unusual activities that happen beyond the looking glass, his marriage, sanity and his very life are threatened…
Starring action-legend Nicolas Cage, Robin Tunney and Marc Blucas. Looking Glass is a new thriller from Tim Hunter, also a noted television director known for Gotham, American Horror Story and classic era Twin Peaks.
Lionsgate UK presents Looking Glass on Digital HD 16th April & DVD 23rd April, 2018
Amazon pre-order: http://amzn.eu/iA0SaxF (opens in new tab)
https://youtu.be/RJc1oPOrzro
Thank you for signing up to Whattowatch. You will receive a verification email shortly.
There was a problem. Please refresh the page and try again.