'All I could hear was children crying,' reveals Neighbours star and panto baddie Alan Fletcher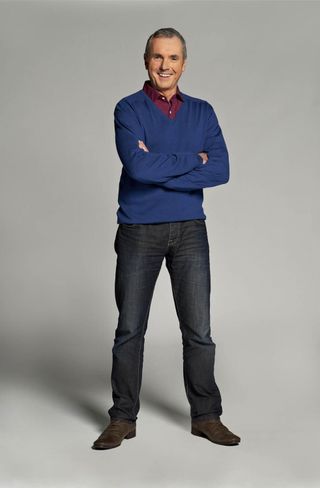 Alan Fletcher, who plays Karl Kennedy in Neighbours, has returned to the UK for another pantomime season and says he loved to play the baddies… But he reveals that he has to be careful not to make the character too evil…
"I'm the Sheriff of Nottingham in Robin Hood,", says Alan. "It's a thrilling character because he's a typical baddie, but he's not on the same level of evil as Ebenezer or Captain Hook, it's more of a realistic situation."
Alan admitted: "I prefer the baddies and I've always played the baddies, Captain Hook being my favourite. There's a lot to be said for the baddies and you've got to scare the kids to just the right level.
"The very first panto I did, I was Ebenezer from Aladdin and my voice and make-up were so scary that the first time I stepped out onto stage, all I could hear was small children crying. I thought, 'I'd better tone this down a bit'. So finding the balance was an interesting challenge."
Alan is appearing in Robin Hood And The Babes In The Wood at Dunstable's Grove Theatre from December 12 to January 4.
Get the What to Watch Newsletter
The latest updates, reviews and unmissable series to watch and more!