Tom Oliver: Harold won't be back on Neighbours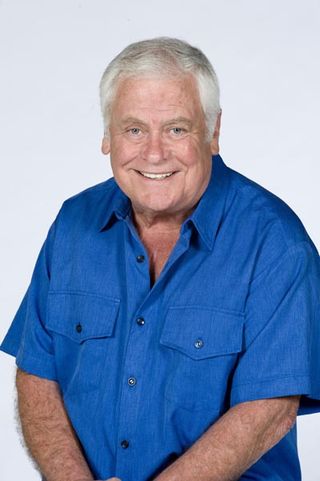 (Image credit: five)
Neighbours star Tom Oliver has revealed that former co-star Ian Smith, who played soap legend Harold Bishop, has no plans to return to the show any time soon. Tom, who plays Lou Carpenter in the Aussie soap, is good friends with Ian, 74, but added that the actor was making the most of his retirement rather than thinking about a small screen comeback. "No, Ian won't come back. Ian is loving retirement but he has to watch his health too, because he has health issues," he said. "I'm always teasing him about his weight. I always call him 'jelly belly'." Tom also revealed that Ian was his favourite co-star thanks to their characters' long-standing love-hate relationship. Although they rivalled each other for the affections of Madge, played by Anne Charleston, Harold also helped Lou out by donating a kidney to him - and the pair also founded the General Store together. "They were described by one Australian critic as the Laurel and Hardy of Australia," he said. "We were supposed to be a cross between the Grumpy Old Men and The Odd Couple. It worked so well because Ian and I are on the same wavelength. I could read the script at home and cross out and rewrite his lines, because I knew what he wouldn't say. We bounce off each other a lot and we get on so well, even now socially." Meanwhile Tom added that while he loves working on the show, he doesn't find stepping on to the set nearly as exciting as stepping on to a stage. "I have never gotten excited stepping on the set. I look forward to going to work and what I'm going to do, but I don't really get excited. I do get a certain buzz when I do theatre, but not in television," he explained.
Get the latest updates, reviews and unmissable series to watch and more!
Thank you for signing up to Whattowatch. You will receive a verification email shortly.
There was a problem. Please refresh the page and try again.