Could a GUILTY kiss in today Neighbours lead to a long awaited reunion for THIS pair?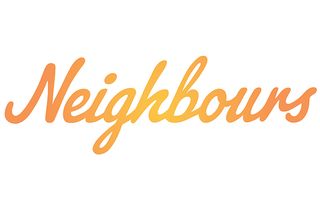 (Image credit: Kris Dollman)
Toadie Rebecchi and Dee Bliss share a kiss in today's Neighbours, but what does the future hold for them both?
There's romance heading for Ramsay Street in today's Neighbours when Toadie Rebecchi and Dee Bliss share a kiss... but does this mean they're about to get back together?
Ever since Toadie has been reunited with long-lost wife Dee there has been a spark between them.
But while Toadie is still grieving for late wife Sonya, who lost her battle against cancer back in March, he has been adamant that they can be nothing but friends.
However what Toadie didn't realise is that Dee has been harbouring secret feelings for him and eventually the truth came out when Dipi Rebecchi read her journal.
However, judging by today's kiss between the pair, it seems it's not just Dee who has romantic feelings returning.
The pair spend the day getting Nell's school project done and before they know it, they're covered in paint and glitter, and getting on like the last 16 years never happened.
But there are charged moments between them that Toadie does his best to fight, even escaping to Harold's for coffee to avoid the chemistry between him and Dee.
But disaster strikes when they find the finished model for the school project is missing and eventually track it down in the garden, totally ruined thanks to the Rebecchis' pet dog Clancy.
MORE: Ramsay Street love triangle set to take THIS heartbreaking twist in Neighbours
Toadie's apologetic that they will have to start all over again, but Dee tells him there is no where else she would rather be and, as they discuss the meaning of starting all over again, the chemistry is seriously sizzling.
As they prepare to start over on the project, it seems they're also going to give their relationship a second chance as they share a long-awaited kiss.
But what does this mean for the pair? Can Toadie move forward with Dee so soon after losing Sonya? Or are they setting themselves up for a fall?
Neighbours airs weekdays at 1.45pm and 5.30pm on Channel 5
Get the latest updates, reviews and unmissable series to watch and more!
Thank you for signing up to Whattowatch. You will receive a verification email shortly.
There was a problem. Please refresh the page and try again.