Total devastation for THIS Neighbours favourite as their friends and family turn against them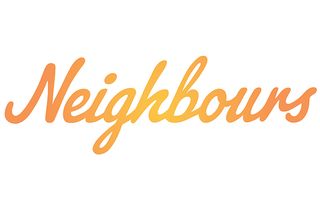 (Image credit: Kris Dollman)
There's heartache heading for Neighbours' Roxy Willis as everyone on Ramsay Street turns their back on her...
Today's Neighbours sees Roxy Willis feeling more alone than ever as her attempts to punish her aunt Terese leave her abandoned by her friends and family.
Neighbours fans have watched Roxy heading down a path of self-destruction ever since the love of her life, Vance, left Erinsborough.
She was left heartbroken by his sudden departure, but when it was then revealed that not only were there were sparks between Terese and Vance, but also that they were lovers back in the day, Roxy's world was well and truly shattered.
Since then, Roxy has been determined to make Terese pay for her betrayal, refusing to see that her aunt had her best interests at heart by asking Vance to leave.
As well as making Terese's life a misery, she has also been trying to catch the attention of the elusive Vance... something that doesn't seem to be working.
Today's trip to Ramsay Street sees Roxy trying her best to lure her ex back by posting half-naked pictures of herself on social media... but when that doesn't work, she goes back to sabotaging Terese's life by telling newcomer Harlow Robinson half truths about her family.
Paul's granddaughter Harlow is still trying to get to know everyone in her new-found family, but it doesn't take Roxy long to drip poison in her ear about how Terese isn't as innocent as she seems.
MORE: EastEnders confirms SHOCK exit for THIS Walford favourite after 10 years
But when she tells David, Aaron and Leo about what she's been telling Harlow, they're fuming that she would use an innocent teenager as a pawn in her games against Terese.
But after weeks of game-playing, everyone finally turns their back on Roxy, fed up with her manipulation.
However, even without any friends, Roxy's determined to keep up the pretence that she is living her best life.
As she chats to someone from back home on the phone, she pretends that she is waiting for all her friends to turn up for a night out, when in reality she's pushed them all away.
Terese overhears Roxy's phone call and realises that her niece is desperately insecure. Could this be the turning point in their fractured relationship? Or is this just the start of Roxy's vendetta against Terese?
Something tells us this is far from over...
Neighbours airs weekdays at 1.45pm and 5.30pm on Channel 5
Get the latest updates, reviews and unmissable series to watch and more!
Thank you for signing up to Whattowatch. You will receive a verification email shortly.
There was a problem. Please refresh the page and try again.