HBO Max price rises days before The Last of Us debuts
Watch Joel and Ellie's adventures for a little more.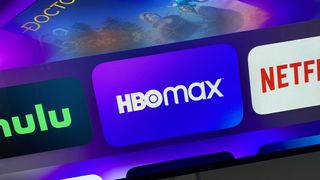 (Image credit: WhatToWatch.com)
If you've been excited to watch The Last of Us, we really hope you already had a subscription to HBO Max, because if not you're going to have to pay a little more to sign up.
Starting straight away, HBO's streaming service will cost $15.99 each month for its ad-free plan — while that's only a $1 increase on its old price, it was already one of the most expensive streaming services out there, now it's even more so. The $9.99 ad-enabled plan isn't getting a price change.
This change goes into effect immediately for new or returning subscribers, so if you don't currently have a membership, you have to pay $15.99 going forward. If you are already signed up to HBO Max, you pay $15.99 the next time you pay a bill after February 11, a month on from when the change was announced.
If you signed up for the HBO Max streaming deal on Black Friday, which let you get your first three months of the streaming service for just $1.99 per month, that price remains the same until your trial ends. Afterward, you'll be jumping up to the $15.99 tier like everyone else.
So if you were waiting until the day before The Last of Us' January 15 debut to buy your subscription, you'll be in the camp that pays $1 more. HBO's first big TV show of the year, a new episode is releasing each week.
Other new and eye-catching videos on HBO Max include Velma, an animated Scooby-Doo prequel released on January 12, and The Menu, a 2022 movie that hit HBO Max's library on January 3 and has been trending on social media ever since. Here's our The Menu review if you want to find out more.
This price change isn't a huge surprise, as in 2022, an executive at Warner Bros. Discovery (which owns HBO) admitted that a price increase was on the cards. HBO Max has stayed on $14.99 since it launched in 2020. With lots of other streaming srevices announcing price rises, HBO Max had to go up too at some point.
That's especially true thanks to an upcoming merger with Discovery Plus — at some point in spring 2023, the factual entertainment-focused service is being folded into HBO Max, so the library of HBO's service will grow massively.
That's not to say there won't be another price increase when that happens, but nothing has officially been announced at this time.
Get the latest updates, reviews and unmissable series to watch and more!
Streaming and Ecommerce Writer
Tom is the streaming and ecommerce writer at What to Watch, covering streaming services in the US and UK. His goal is to help you navigate the busy and confusing online video market, to help you find the TV, movies and sports that you're looking for without having to spend too much money.
Thank you for signing up to Whattowatch. You will receive a verification email shortly.
There was a problem. Please refresh the page and try again.