Helen Skelton reveals her most embarrassing Countryfile moment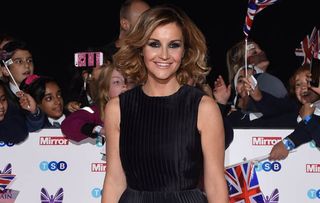 (Image credit: David Fisher/REX/Shutterstock)
Helen Skelton is about to go on maternity leave from her job as a presenter on Countryfile, a condition that recently led to one of her more memorable incidents on the show!
Popular Countryfile presenter Helen Skelton has been talking about her most embarrassing moment on BBC1's long-running rural series.
She told the Express.co.uk that she was seven months' pregnant when she got stuck in a wetsuit: "...That was mortifying – a couple of weeks ago because I'm quite pregnant. I had to get into a dry suit on to get in a canal and I got into the dry suit and I couldn't get out of it."
The man who owned the drysuit was 'almost in tears' and apologised profusely for the tricky situation.
Helen maintained her calm while others were in a state: "Everyone was really panicking. I was the only one who was like, 'people, let's just calm down'.
"I was rolling around on the floor trying to get out of it. Dry suits are notoriously difficult to get into. It's like being born.
"Getting into and out of it at seven months' pregnant is not the easiest thing in the world and this poor guy was so stressed out."
Eventually, three highway maintenance men managed to pull her out of the suit in a hut.
She joked: "It's not glamorous, this Countryfile!"
The incident didn't make the edit for the story, not did another contentious scene.
"I really love it when they say, 'we want really want to get this animal doing this'," she said. 'Well, animals are unpredictable, that's their nature.
"I think my favourite one ever on Countryfile was when two cows were getting friendly, shall we say, and the researcher was like, 'Oh, look at that!'
"I was like, 'No, I'm pretty sure you don't want to put that on TV at 7pm on a Sunday evening because it's not having a piggy back!"
Get the latest updates, reviews and unmissable series to watch and more!
Thank you for signing up to Whattowatch. You will receive a verification email shortly.
There was a problem. Please refresh the page and try again.