Horror in Neighbours as a brutal beating leaves THIS Ramsay Street legend dead?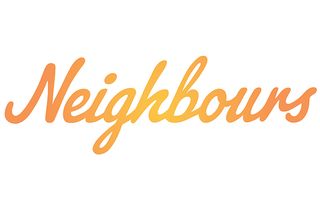 (Image credit: Kris Dollman)
There's terror in today's Neighbours when a terrifying attack leaves Ramsay Street's Paul Robinson fighting for his life...
Today's Neighbours sees Paul Robinson left for dead after a mysterious figure attacks him with a crowbar in a violent act of revenge. Is this the end of Ramsay Street's longest serving resident?
Let's face it, with a chequered history like Paul's there's no shortage of people who would like the chance to teach him a thing or two... and today someone does exactly that as they attack him under the darkness of Lassiters.
The prime suspect in the drama is Gary Canning, who spends today's episode on the warpath after finding out that Paul and Shiela have been plotting to ruin his romance with fiancee Amy.
After discovering what their parents have been doing, Amy and Gary are understandably fuming... but what Gary doesn't know is that Amy had already decided that she was going to call time on their relationship, having realised that she is still in love with his son, Kyle.
Gary confronts Paul at his engagement party, leaving the whole of Ramsay Street in no doubt that there is little he would do to teach Paul a lesson for his betrayal.
But it's not just his friends and neighbours who have seen Gary's anger... he also has a confrontation with Paul in the middle of the Waterhole, where the pair exchange bitter words with one another... again lining up plenty of people witnessing Gary's wrath.
But was it Gary who attacked Paul under the cover of darkness, or someone else entirely?
MORE: Baby BOMBSHELL set to hit THIS Home and Away favourite
There is also the small matter of Paul's shock kiss with Roxy at the end of yesterday's episode, when Terese's niece tried to sabotage her happiness after getting engaged by trying it on with Mr Robinson.
Could Roxy be linked to the attack? Something tells us she hasn't got it in her to be the crowbar wielding villain... but she could have someone working on her behalf?
Or is there someone else who could want Paul dead?
Having just got in touch with his murderous son Robert after all these years, is it just a coincidence that Paul is left for dead just days after coming face-to-face with the son who tried to kill him more than once before?
And where does this leave Paul? Is this the end of the Ramsay Street legend, or will someone find him before it's too late?
Neighbours airs weekdays at 1.45pm and 5.30pm on Channel 5
Get the latest updates, reviews and unmissable series to watch and more!
Thank you for signing up to Whattowatch. You will receive a verification email shortly.
There was a problem. Please refresh the page and try again.