Horror in Neighbours as a vicious attack leaves THIS Ramsay Street legend's life in danger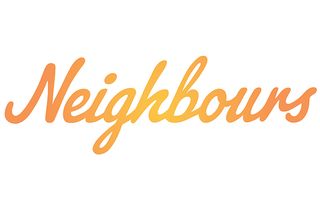 (Image credit: Kris Dollman)
There's shock in Neighbours when Susan Kennedy is attacked in her own home...
Today's Neighbours is jam-packed full of surprises as the Lassiter's Music Festival gets underway. But while most Ramsay Street residents are letting their hair down as singer Jess Glynne takes centre stage, Susan is viciously attacked by none other than Yashvi Rebecchi.
As everyone gets ready for the first ever music festival at Lassiters, Erinsborough is a hive of excitement. But while Bea is trying to focus on the fact she will be playing on the main stage, she is distracted by Finn's sinister stalker, Alfie, making a return.
Bea pleads for Ned to help her bring Alfie down, but he is annoyed that she is asking, having promised Yashvi that he wouldn't run to his former girlfriend's aid every time she needs rescuing.
But when she hears what Bea is asking, Yashvi can't help but feel responsible for Alfie making a menace of himself, seeing as it was her dark tour of Finn Kelly that got them into this situation in the first place.
Bea steals Finn's glasses and tries to use them as a way of blackmailing Alfie into leaving Finn alone, and while the Finn super fan is thrilled to own something that belongs to his idol, Bea can't help but feel like Alfie is still up to something creepy.
And she is right to be worried when later Yashvi finds out online that Alfie is planning to break into the Kennedy house and do a live stream while he searches through all of Finn's belongings.
Knowing that everyone is out at the festival, Alfie thinks he has found the perfect moment for his weird tour, but little does he know, Yashvi is on to him.
Despite Ned begging her to stay out of the drama, Yashi still feels responsible and heads back to Ramsay Street. When she gets to the Kennedys' she finds the front door open and scan hear someone riffling through things in one of the bedrooms.
MORE: Could a GUILTY kissing Neighbours lead to a long-awaited reunion for THIS pair?
Convinced it is Alfie, she grabs the nearest heavy object, which happens to be a guitar, and she whacks the intruder over the head as they emerge from the bedroom.
Except it isn't an intruder, and it isn't Alfie... it's Susan!
Yashvi stares in horror at Susan out cold on the floor, but with the Kennedy matriarch not moving, just how bad are her injuries?
Neighbours airs weekdays at 1.45pm and 5.30pm on Channel 5
Get the latest updates, reviews and unmissable series to watch and more!
Thank you for signing up to Whattowatch. You will receive a verification email shortly.
There was a problem. Please refresh the page and try again.