Is it the end of the line for THIS couple in tonight's EastEnders?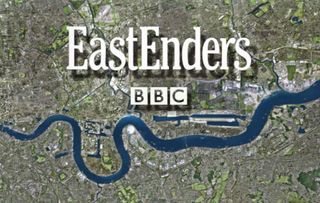 There's drama in EastEnders as one legendary couple hit rock bottom. Is there any way they can make amends this time?
EastEnders Mick and Linda Carter have been fighting to save their marriage ever since Mick was released from prison at the end of last year. But tonight sees the tension between the pair get worse than ever...
Soap fans will know that things haven't been right in the Carters' marriage since Linda pretended to end things with Mick and side with enemy Stuart in an attempt to get a confession out of him.
With Mick unable to forget how he felt when he thought his wife had walked out on him while in jail, plus the added trauma of Linda having to seduce Stuart to get him to reveal that he shot himself, the pair have been keeping each other at arm's length ever since.
Tonight will see the football team drama continue as Mick is left responsible for the kids, alongside Karen Taylor's ex Mitch Baker, after the coach walked out last week.
But Linda isn't happy with how much time her husband is spending with a man he hardly knows and susses that he is using it as an excuse to get out of the house and away from her.
Things reach an all-time low tonight when Mick and Mitch spend the whole day out together, only for the pair to return to a fuming Karen and Linda.
Linda tries to talk to Mick, but he isn't in the mood for one of her lectures and storms out, leaving Linda worried there is more to Mick's bad mood than he's letting on.
Tomorrow's trip to Walford will see yet more drama hit the couple when they continue to fight, only for Linda to find Mick in a shocking predicament.
By Thursday's episode it all gets too much for Mick and he finally opens up about his time in prison. But what happened in jail that has left Mick so tormented?
Is it just readjusting to his old life that is causing his mood swings, or is there something much more sinister going on?
EastEnders will air these scenes tonight at 8pm on BBC One.
EastEnders airs Monday and Friday at 8pm and Tuesday and Thursday at 7.30pm on BBC1.
Get the latest updates, reviews and unmissable series to watch and more!
Thank you for signing up to Whattowatch. You will receive a verification email shortly.
There was a problem. Please refresh the page and try again.