Life-changing DOUBLE bombshell heading for THIS Neighbours favourite today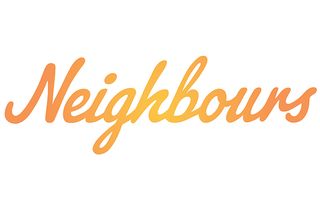 (Image credit: Kris Dollman)
There is drama heading for Ramsay Street's Chloe Brennan in today's Neighbours...
Chloe Brennan is set to find her life turned upside down in today's Neighbours after she is delivered  not one, but two, shock revelations...
The drama starts for Chloe as the fall out of the Lassiters hidden camera scandal hits the hotel. As guests start checking out and future bookings are cancelled, the future of the hotel isn't looking good.
While Paul Robinson and Terese Willis are on damage control, Pierce Greyson isn't happy about being kept in the dark about the hidden camera cover up three years ago, and with Chloe dating Pierce, she is caught in the middle.
But while Chloe is worried about the future of the hotel, she is more upset about the fact the Melbourne Cup event could be cancelled thanks to the drama... and it is soon revealed why.
WHAT IS ON TONIGHT? Check out our NEW and improved TV Guide
It's not just the fact she is looking forward to getting dressed up for the occasion... it turns out Chloe is actually planning to propose to Pierce at the event, which is why she is adamant it can't be cancelled.
But while Chloe is worrying about how she is going to pop the question, little does she know she has two bombshells heading her way.
The first comes when Terese reveals she is planning to step down as hotel manager so that they can let the media storm pass for a while. But as everyone starts to look at potential candidates for the role, Terese announces she would like Chloe to take the job.
Chloe is shocked but thrilled, especially when Pierce backs her for the role... but will taking on such a huge responsibility at such a tricky time be the right thing for Chloe?
Later Chloe is struggling to get her head around her new job at acting manager for Lassiters when she bumps into Elly Conway.
The pair have agreed to be friends again... but their pact soon ends in disaster when Chloe reveals her plans to get down on one knee and propose to Pierce.
Elly is shocked by the revelation and gives Chloe a reality check, telling her it is too soon for them to think about marriage when she and Pierce don't even live together yet.
Chloe is left reeling at the second bombshell of the day... but will she listen to Elly's advice and call off her plans to propose?
Neighbours airs weekdays at 1.45pm and 5.30pm on Channel 5
Get the latest updates, reviews and unmissable series to watch and more!
Thank you for signing up to Whattowatch. You will receive a verification email shortly.
There was a problem. Please refresh the page and try again.