Drama heading for Sonya in Neighbours as her fight against cancer takes a SHOCK turn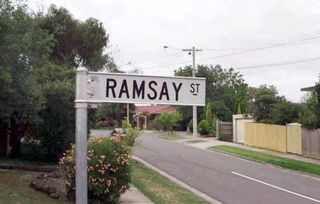 As Sonya fights for her life after being diagnosed with cancer, some bad news from social services makes everything a million times worse for the Neighbours favourite...
Just when it looked like things couldn't get any worse for Sonya Rebecchi in Neighbours, she is set to be dealt another shocking blow next week when social services turn up.
Fans of the Aussie soap will know that Sonya will be heartbreakingly diagnosed with cancer after she suddenly collapsed last week, and this week doctors are set to discover she has a cyst on her ovary.
But if the news that the cancer has spread throughout her entire body isn't enough, the Rebecchis are faced with yet more drama when they get a letter from Andrea - AKA Fake Dee Bliss - telling them she is going to be fighting them for custody of little Hugo.
After Toadie ignores letters for Andrea's lawyers because he is caught up in the midst of being there for Sonya following her shocking diagnosis, he is set to also miss some important phone calls next week.
With his mind understandably on other things, Toadie is oblivious that anyone is trying to get hold of him, instead spending every waking hour trying to be there for his wife as she takes on the fight of her life against cancer.
But by Friday 8th February, Toadie and Sonya's world is about to be turned upside down once again when a social worker turns up on their doorstep.
The couple are horrified to learn that the inspector has been sent to see their home after being sent by Andrea's lawyers - who are trying to prove that Sonya is in some way an unsuitable mother for little Hugo.
Despite Hugo's arrival being a result of Toadie's ill-judged affair with Andrea after believing her claims that she was his dead life Dee Bliss, Sonya has bravely taken on the role of being Hugo's mother while Andrea was in hospital.
But with Andrea's release imminent, it seems she is now set to fight for her baby boy - and Sonya is left worried that if social services find out she has cancer, they will use her illness against her to prove she isn't fit to look after Hugo.
With this latest drama set to rock the Rebecchis, will the threat of Andrea hanging over them once again be the last straw for an already fragile Sonya?
Neighbours airs weekdays at 1.45pm and 5.30pm on Channel 5
Picture credits: Channel 5
Get the latest updates, reviews and unmissable series to watch and more!
Thank you for signing up to Whattowatch. You will receive a verification email shortly.
There was a problem. Please refresh the page and try again.