New Neighbours villain UNMASKED as more terror hits Ramsay Street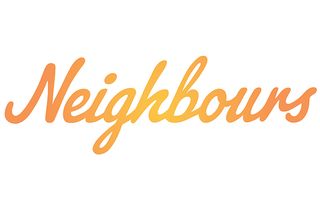 (Image credit: Kris Dollman)
There's a brand new baddie in Neighbours, but how is the mysterious Harry Sinclair connected to Finn Kelly?
Today's Neighbours has revealed the mystery figure behind all the terrifying goings on in Ramsay Street recently as Harry Sinclair, someone who has seriously got it in for former villain, Finn Kelly...
But when Finn comes face-to-face with Harry, it seems the reformed baddie might be getting his memory back when there is a flicker of recognition as they meet.
Yesterday's trip to Erinsborough saw Toadie's launch for the Sonya Rebecchi Foundation thrown into chaos after poisonous chemicals were planted in the community centre.
But as everyone dashed from the centre, collapsing to the ground, the worst hit were Sheila and Bea, who today are both raced to hospital.
But while Sheila looks like she is going to be fine, the same can't be said for Bea, who is in a seriously bad way.
Of course, the finger of suspicion immediately points to Finn, as this horror attack has all the markings of something he would have done in his former life.
But Ned knows that Finn is innocent, and eventually goes to the police and confesses that he was involved in the crime, and that the brains behind the operation is someone called Harry Sinclair.
It soon becomes apparent that Harry is a former work colleague of Elly and Finn's from when they worked in Sydney.
But while Finn should have no recollection of the man because of his amnesia, he is secretly stunned when he recognises Harry, and even knows his name.
As Harry is hauled into the police station, he confesses to the putting the poisonous gas canisters in the community centre, and also confesses to the other crimes he was trying to frame Finn for, including putting razors in the Kennys' fruit and attacking Elly after dark in the school.
Harry also confesses to running over Imogen and Susan outside the hospital before Finn's trial, and it's soon evident that he is a man who's in a whole heap of trouble with the police.
But with Ned in on the crime, it seems his days with Bea could be numbered, especially as she almost died because of his vendetta against Finn.
And does Finn recognising Harry mean he has been lying about his amnesia all this time?
Neighbours airs weekdays at 1.45pm and 5.30pm on Channel 5
Get the latest updates, reviews and unmissable series to watch and more!
Thank you for signing up to Whattowatch. You will receive a verification email shortly.
There was a problem. Please refresh the page and try again.