Shock exit in today's Home and Away leaves this family torn apart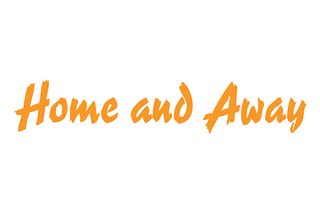 The Morgan family are left heartbroken after Brody's exit tears them apart...
Today's Home and Away will see the Morgan family torn apart when Brody makes the shocking decision to leave Summer Bay much sooner than he planned.
Ever since Brody and Simone's affair was revealed, leaving Brody's wife Ziggy heartbroken, they have found themselves the talk of the town.
As everyone struggled to get their head around the fact the Salt owner was now with Simone, the pair made the shock decision to leave the Bay and make a new life for themselves somewhere else, away from the stares and gossiping.
But while Brody's brothers and sisters didn't believe that he would sell his beloved restaurant, he proved them all wrong by putting it on the market and finding a new restaurant to run in Victoria.
The Morgan family were stunned yesterday when Brody broke the news that not only was he leaving immediately, but that he was also moving much further away than he said he would.
More: Drama in Home and Away as THIS Summer Bay favourite faces jail
Today's Home and Away sees the chef visiting soon-to-be ex wife Ziggy to let her know that he is leaving and to drop round some of her belongings that he found while packing.
But being given her wedding photo album is too much for heartbroken Ziggy and she shuts the door on Brody for good.
As Brody packs his things and says farewell to Salt for good, he is looking forward to the future with Simone, despite being sad that he's leaving his family behind.
But on the way out of the restaurant he can't help but have a dig at Dean about his romance with Ziggy, telling his love-rival that he will never be good enough for his former wife.
After saying a sad goodbye to Mason, Tori, Raffy and Justin, Brody gets in the car with Simone and heads out of Summer Bay to start his new life. But will he and Simone be happy away from the rumour mill?
But back in the Bay, Ziggy is still struggling with the fact her marriage is well and truly over and shuts her parents out as they try and comfort her.
Even Dean doesn't have any luck with Ziggy and in the end he goes to see her at home, telling her that he is in this for the long-run and will be by her side through the highs and the lows.
Having someone tell her that they have got her back is exactly what Ziggy needed to hear and she finally opens up over her hurt at losing Brody, bringing her and Dean closer together than ever.
With Brody out of her life for good, is this the chance that Ziggy needed to more forward with her life and make her relationship with Dean work?
Watch Home and Away every weekday at 1.15pm and 6pm on Channel 5
Get the latest updates, reviews and unmissable series to watch and more!
Thank you for signing up to Whattowatch. You will receive a verification email shortly.
There was a problem. Please refresh the page and try again.