Drama in Home and Away as THIS Summer Bay favourite faces jail today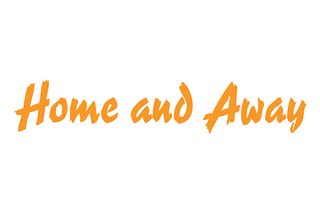 Will Mason Morgan be going to jail for his medical marijuana trial?
The day that Mason Morgan has been dreading finally arrives in today's Home and Away as he heads to court, charged with supplying sister Raffy Morrison with marijuana in an illegal medical trial to combat her epilepsy.
Ever since he was arrested after being found in possession of a huge amount of marijuana, Mason has known that his day in court was looming. But when the big day arrives today, he is a bundle of nerves as his family rally around him.
As Leah Patterson Baker arrives with breakfast, Mason admits he is too nervous to eat, but his mind is put at rest when he hears sister Tori Morgan's statement that she has written for the judge, offering her professional medical support for the use of marijuana in some cases of epilepsy.
Everyone is terrified that they'll be coming home without Mason if his sentencing doesn't go as planned, but while Raffy is worried her brother is going to be going to prison thanks to her, thankfully it seems that Tori's letter might have done the trick.
Raffy is ecstatic when Mason comes home and reveals that he is a free man and won't even have a criminal conviction recorded against his name.
Mason can't thank Tori enough for writing her letter to the judge and the family are united once again.
As the Morgans head to Salt to celebrate, the happiness around the table is clear to see as the weight of Mason's potential stint in jail is lifted.
But sadly for the Morgans, their joy is set to be short-lived.
More: Home and Away star Lynne McGranger breaks silence on soap's 'axe'
Little do they know, Brody is hiding the huge secret that he and Simone have bought a new restaurant in miles away in Victoria, and that they're leaving to start their new life tomorrow.
When Brody finally plucks up the courage to tell his brothers and sisters his plans, they're all floored that he is leaving so soon, and Raffy takes the news particularly hard.
It is left to Mason to chase after Raffy as she dashes out the restaurant, while Tori and Justin struggle to get their heads around Brody's news.
With the family torn apart once again, how will everyone cope after they managed to keep Mason out of jail, only to lose Brody on the very same day?
Watch Home and Away every weekday at 1.15pm and 6pm on Channel 5
Get the latest updates, reviews and unmissable series to watch and more!
Thank you for signing up to Whattowatch. You will receive a verification email shortly.
There was a problem. Please refresh the page and try again.