Terror in Home and Away as THIS Summer Bay legend faces PRISON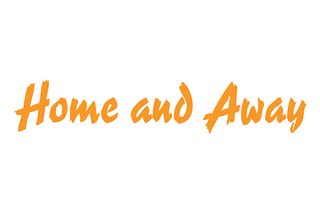 There's trouble ahead for Home and Away's Irene Roberts...
It looks like Home and Away favourite Irene could be facing a long stint in prison thanks to her spontaneous attack on Bella Nixon's attacker, Tommy.
Home and Away fans will know that Irene saved Bella from being sexually assaulted by Tommy after she came home to find him in their house.
As Tommy attacked Bella, who he had been grooming online for weeks, Irene grabbed a vase and hit him over the head.
But shortly afterwards, when his actions triggered long-buried memories of when she was abused as a child, Irene saw red and lashed out again, this time leaving Tommy fighting for his life in a coma.
And while her actions were to save Bella, Irene has found herself in a whole heap of trouble for hitting Tommy, and she now faces a court battle against him.
But while Irene has a good chance of getting a more lenient sentence if Bella testifies in person in court, it seems the teenager isn't in the right head space to see her attacker face-to-face once again.
Today's Home and Away (6pm, see our TV Guide for full listings) sees Bella getting drunk at Ryder's party to try and numb the pain of what happened to her. But after one beer too many, it is left up to Ryder to take her back to his house to sober up.
But the pair end up in trouble when drunk Bella falls asleep on Ryder's bed, only for Alf and Colby to catch them in the same room together the next morning.
Even though Ryder is innocent and was just looking out for his friend, Colby sees red and worries that history is repeating itself.
But while Bella is suffering from nothing more than a hangover from the party, it seems there is a greater issue when it is revealed Bella was drinking to forget about having to testify.
MORE: Sudden DEATH SHOCK heading for THIS EastEnders legend next week
As Colby tries to talk to his sister, she reveals that she doesn't think she can go through with helping Irene but feels she should because Irene got into trouble while saving her from Tommy.
But Colby is adamant that she can't go through with it and tells Irene the bad news.
Irene understands that it was a big ask getting Belle to stand up in court, and she pretends it's fine that Bella can't go through with it.
But without Bella's statement, the future is looking bleak for Irene... will she now be facing a lengthy stint in prison for standing up to Tommy?
Watch Home and Away every weekday at 1.15pm and 6pm on Channel 5
Get the latest updates, reviews and unmissable series to watch and more!
Thank you for signing up to Whattowatch. You will receive a verification email shortly.
There was a problem. Please refresh the page and try again.