The Bold and the Beautiful spoilers: Ridge PRESSURES RJ?
Ridge is thrilled that his son is designing, but will he accept his son designing with Eric?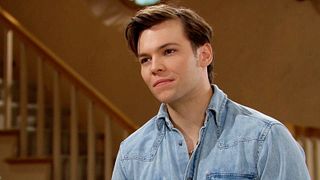 (Image credit: CBS)
It's all in the family on The Bold and the Beautiful. Between a multi-generational power struggle and Thomas and Hope reconnecting on the couch in Thomas' office, there's plenty going on. We have to wonder, though, whether RJ will be able to withstand pressure from his father now that he's designing with his grandfather.
Ridge (Thorsten Kaye) knows his father isn't going to back down. He's moving forward with his designs — with RJ's (Joshua Hoffman) help — and he's not changing that. Eric (John McCook) suspects that RJ designing with him is what's really bothering Ridge.
Brooke (Katherine Kelly Lang) admits to RJ that she's thrilled about the fact he's designing, but she wishes he was doing it with his father.
Meanwhile, in Thomas' (Matthew Atkinson) office there's a whole other kind of designing going on as he and Hope (Annika Noelle) get even closer. She asks if he's ok with what they're doing. He is. She undresses while he watches, exchanging kisses. She says she's worried about him, that he will get too close when she doesn't want to commit to anything but a no-strings-attached relationship. "Is it really going to be enough for you?"
RJ designing is something Brooke never expected to see when she walked in. Speaking of walking in, Carter (Lawrence Saint-Victor) walks into the office at that moment and RJ tells the news. Carter is thrilled and shocked to learn that RJ has finally joined the family business.
Eric clarifies that he's designing this line with RJ. This isn't just a mentoring opportunity. Eric takes pride that his grandson is working with him and not Ridge.
Carter congratulates RJ on working with Eric because of all he can learn from him. "Your dad must be losing his mind," Carter says, and RJ has to agree with him. RJ mentions that he has yet to talk about this with Ridge. RJ tells them how amazing it feels that Eric is calling the line "our line" and that means so much.
Ridge pours his father a drink and asks what he's doing, and whether he's just creating drama. Eric says that RJ wasn't around very much but now he has something to focus on. He's a great kid. Ridge clarifies that he knows his father is the master and there's no better teacher for RJ. What he can't understand is all of the new designs in Eric's house it's "like a yard sale." Why not do it together? "Because it's all mine," Eric replies.
Hope asks Thomas over and over again whether he can handle their arrangement. He insists he can, so she reaches for the zipper on his pants. That's all she needed.
Carter is thrilled for RJ and loves that he's carrying on the family legacy. He is worried about the timing, with Hope for the Future taking off and Ridge's new line coming soon. Brooke says he has a point and guesses that Ridge feels the same way. But Eric also points out that they're all there today because of Eric, so they have to think about that.
Ridge doesn't understand why Eric is taking all of this on by himself. Eric blames Ego, but Ridge says that he can see the press talking about three generations of Forresters working together with RJ coming into the fold. Eric insists that he wants full creative control, without Ridge being in charge of his line. And he's not budging.
Hope and Thomas move from the desk to the couch. Wrapped in blankets, they continue making love with no care in the world. He asks what changed in her. "I discovered something I never knew existed," she tells him. "And I like it."
Brooke asks if Carter supports Eric's decision to break off and do his own thing despite the risks. Carter knows the risks, but he would never discount Eric Forrester. RJ nods in agreement.
Ridge wants Eric to acknowledge that there's a "new generation" at Forrester. Ridge, Thomas, Steffy, RJ, Hope for the Future, there are plenty of ways Eric could get involved. Eric thinks they want him to "ride off into the sunset" but Ridge says that's just not true. Ridge says Eric could go anywhere in the world and people will know who he is. He will be showered with gifts. Ridge says he has plenty of accolades, so what does he need? Ridge says if Eric wants to do this, he needs to know he's at the top of his game because Brooke inspires him. Eric is sure. "We'll settle this on the runway," he says. Ridge kisses him on the cheek and leaves, and Eric holds his hand as it spasms again.
RJ is smart enough to see what's happening around him. His father told him about his desire for Eric to retire, yet RJ is witnessing Eric's burst of creative energy with this legacy line. Not only is Eric capable and willing to work on a new line — aside from the arthritis, of course — but he wants to share the credit with his grandson and that's a temptation that's too much for anyone to pass up.
RJ knows where his mother stands and he certainly knows where his father stands despite the fact that he still hasn't heard a word from his father about any of it. Having Carter weigh in that he sees it as a positive for the Forrester brand gives RJ some encouragement. (It also helps that Luna (Lisa Yamada) was singing RJ's praises for working with his grandfather)
The biggest issue facing RJ is Ridge and Ridge's reaction. Will he sit back and support his son working with Eric, or will he put pressure on RJ to step away? Yes, it seems trite and spiteful, but this is Ridge that we're talking about and Ridge seems to have his own agenda these days. Eric even called him out on it, saying that Ridge is mainly upset that RJ is designing without him.
Will Ridge rally his allies and try to get RJ to stand aside? It's entirely possible, as Ridge could bully his own son to see things his way. Only time will tell.
The Bold and the Beautiful airs weekdays on CBS and the following day on Paramount Plus. Check your local listings to see when it comes on where you are.
Get the What to Watch Newsletter
The latest updates, reviews and unmissable series to watch and more!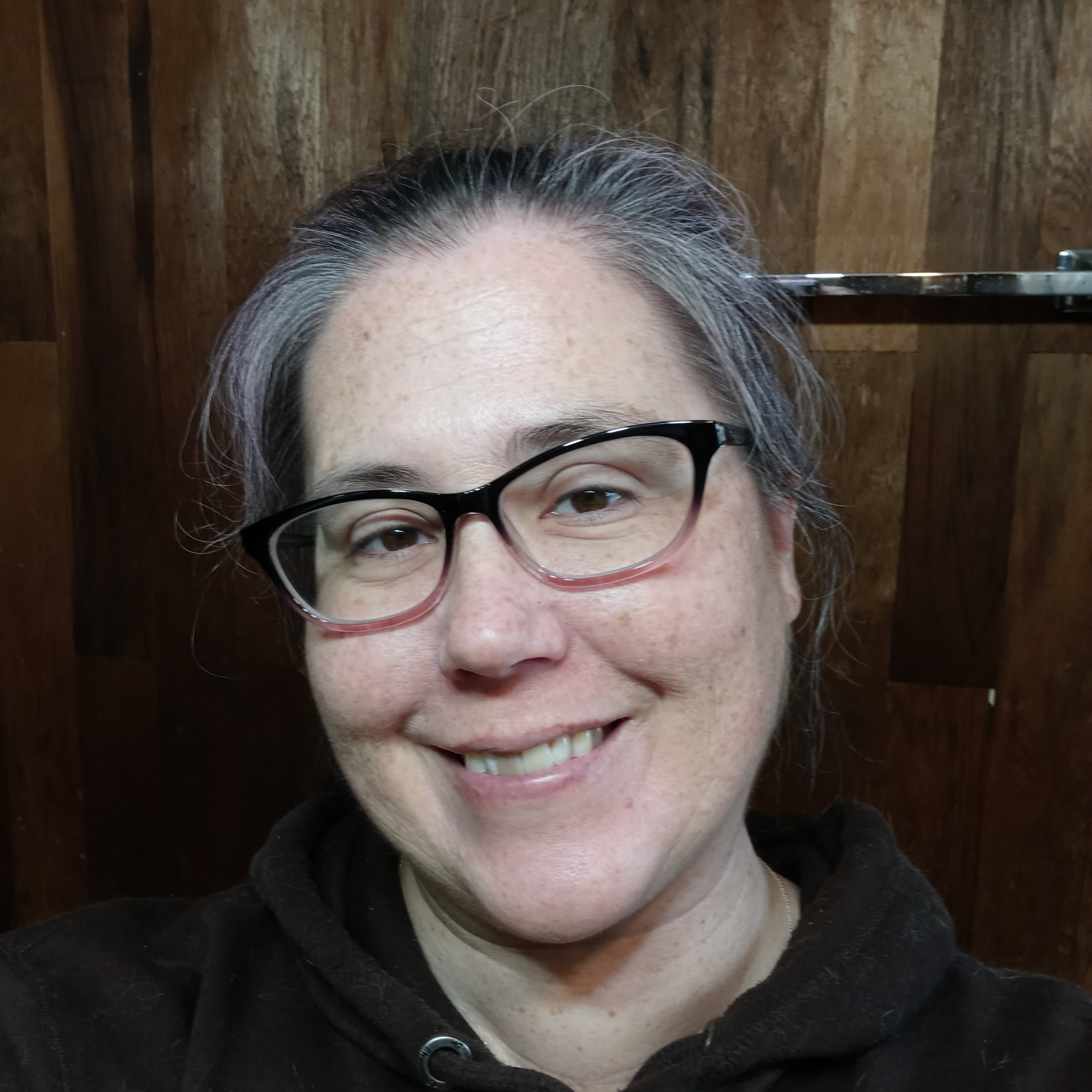 Editorial Content Producer
Sarabeth joined the What to Watch team in May 2022. An avid TV and movie fan, her perennial favorites are The Walking Dead, American Horror Story, true crime documentaries on Netflix and anything from Passionflix. You've Got Mail, Ocean's Eleven and Signs are movies that she can watch all day long. She's also a huge baseball fan, and hockey is a new favorite.
When she's not working, Sarabeth hosts the My Nights Are Booked Podcast and a blog dedicated to books and interviews with authors and actors. She also published her first novel, Once Upon an Interview, in 2022.