Paramount Plus: cost, deals and content for the streaming service
Everything you need to know about the Paramount Plus streaming service including what it costs to subscribe.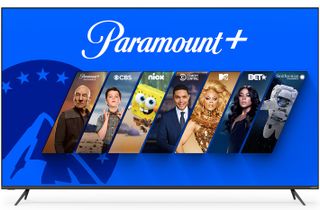 (Image credit: Vizio)
One of the many streaming services created by a movie studio as an online home for its movies and TV shows, Paramount Plus is a mid-sized streaming service owned by media giant CBS.
Paramount Plus is due for some big changes come Tuesday, June 27, because (in the US at least) it'll merge with Showtime. That means more shows will be in Paramount Plus' library, but a price increase is coming too.
Paramount Plus is the online home of all Paramount movies and TV shows, with lots of content from Nickelodeon, Comedy Central, MTV and a few other CBS-owned channels too.
While Paramount Plus lacks the subscriber numbers of the top streaming services like Netflix, Prime Video or Disney Plus, it does have a legion of fans, partly thanks to its classic IPs like Mission Impossible and Star Trek, and partly because of the sport you can stream on the service in the UK.
Another big draw to Paramount Plus is that it frequently pops up on our list of streaming deals, with discounts offering a free month or price reduction. Plus, the Paramount Plus free trial is another great reason to check out the service.
To help you understand this streaming service, here's everything you need to know about Paramount Plus.
Paramount Plus price in the US
With all of the great content you might be asking: how much does Paramount Plus cost? Is there a Paramount Plus free trial? And what's Paramount Plus essential?
Paramount Plus normally offers a one-week free trial for new subscribers.
Paramount Plus essential plan — from $4.99 monthly, or $49.99 per year. So long as you don't mind advertising, you can watch the Paramount Plus essential plan for as little as $4.99 per month. Do note that there's a catch with the $4.99 version of Paramount Plus (as well as the ads) — it doesn't include a live stream of your local CBS affiliate.
Paramount Plus premium plan — from $9.99 monthly, or $99.99 per year If you can't stand ads (who can, really?) and want to get rid of most of them, the premium tier runs $9.99 a month, or $99.99 a year.
Paramount Plus with Showtime — for a limited time (through October 2), the new Paramount Plus with Showtime bundle is offered for $7.99 per month for the essential plan and $12.99 per form the premium plan. Normal prices for Paramount Plus with Showtime are going to be $11.99 per month (essential) and $14.99 per month (premium).
On June 27, Paramount Plus and Showtime will fully merge, and then there will be two tiers:
Paramount Plus essential plan — $5.99 monthly, and this will be the same as the prior essential plan just with a higher price.
Paramount Plus premium plan — $1.99 monthly, and this tier will get Showtime as part of the same bundle.
Paramount Plus price in the UK
The Paramount Plus streaming service in the UK has a similar cost per month to the US, going for £6.99 a month or £69.90 annually (with a seven-day free trial available) at launch. In Ireland, the price is €7.99 monthly or €79.90 annually. There is only one version of Paramount Plus for regions outside the US.
The Paramount Plus price in other countries varies a little, but is in line with the US price.
Paramount Plus deal for T-Mobile and Sprint customers
Lucky T-Mobile and Sprint customers can get a year of Paramount Plus for free. The service provider is offering new and existing customers (on postpaid consumer and home internet plans) one year of Paramount Plus Essential (the $4.99 per month plan) for free.
The deal even applies to consumers who are already subscribed to Paramount Plus. After 12 months, the subscription will automatically renew and consumers will be charged $4.99.
Get Paramount Plus UK free with Sky Cinema
Similar to how Peacock was made available to UK Sky TV customers at no additional cost, Sky has brokered a deal with Paramount that means Sky Q and Sky Glass customers signed up to the Sky Cinema package can enjoy a mountain of extra content at no extra cost.
All you need to do is say "Paramount Plus" into your Sky Q voice remote or navigate to the Sky Cinema section of your Sky set-top box to get started.
If you're not already a Sky Cinema customer, signing up costs an additional £12 a month on top of a basic Sky package. For more details on how to sign up, head to the Sky website.
Do be aware this offer is not available to NOW customers who have a Sky Cinema subscription.
What is Paramount Plus?
Paramount Plus is the streaming service owned by Paramount, which features CBS, BET, Comedy Central, MTV, Nickelodeon, Showtime and the Smithsonian Channels as part of its lineup of US TV networks; it also covers Paramount Pictures movies, new and classic. In addition, Paramount Plus develops its own original series.
Movies on Paramount Plus: there are a ton of classic Paramount Pictures films as well as its own slate of original movies. In addition, Paramount announced that by 2024 Paramount Plus will stream all Paramount movies after their theatrical runs have finished.
New ones are getting added all the time, as they end their time on other platforms, with the Indiana Jones movies recently hitting the service.
Shows on Paramount Plus: include the Star Trek franchise (Star Trek: Strange New Worlds, Star Trek: Discovery, Star Trek: Picard, Star Trek: Prodigy and more), Taylor Sheridan-created series like 1883 and Mayor of Kingstown and the live-action Halo TV series. From summer 2022, Paramount Plus will also feature Showtime shows as part of a new subscription plan.
The streamer is also trying to make it easier for subscribers to find the best of its content by launching Live Channels. They follow a similar format to Pluto TV, which Paramount acquired back in 2019 and are essentially a collection of channels themed around a specific genre of show or movie or a specific IP, including:
24/7 Laughs
Adult Animation
Animation Favorites
All Day Drama
Black Voices
Crime & Justice
Nostalgic Hits
Reality TV: Competition
Reality TV: Shores
Star Trek
Survivor
Paw Patrol
Preschool Corner
SpongeBob Universe
New channels will continue to be added, including one just for RuPaul's Drag Race.
That's just barely scratching the surface of what the service has to offer. We've already pulled together a guide to all the Paramount Plus original series that are live on the service and some that are on their way.

And that's not even mentioning the live sports that the streaming service offers (see the section below).
Are there sports on Paramount Plus?
Yes! There are live sports on Paramount Plus. That includes domestic sports like the PGA Tour, college football and more. (You'll need your local CBS affiliate for a lot of that.) And, yes, you'll be able to watch the NFL on Paramount Plus.
Paramount Plus also has the exclusive sports to things like the UEFA Champions League, which pits the bets European football (soccer) clubs against each other. The streaming service also has the rights to the US National Women's Soccer League.
Other Paramount Plus sports include more international football, more than 200 CONCACAF matches, covering the US Men's National Team and qualifiers for the FIFA Women's World Cup 2023.
Paramount Plus also will be home to Argentina's Liga Profesional de Futbol, as well as Brazil's Campeonato Brasileiro Serie A league.
What are the best movies on Paramount Plus?
Picking the best movies is a subjective endeavor, to be clear. The cool part about Paramount Plus is that it isn't just about new movies. Nor is it all in on old movies, either. It runs the gamut — from classics that are upwards of 60 years old, to new hits that came out the past couple of years.
You'll find Hitchcock to Tom Cruise. (There's a lot of Tom Cruise, actually.) You'll find the original wave of Star Trek movies, the full Indiana Jones series, and all three Godfather films.
Some of the big-name titles available right now on Paramount Plus include: Top Gun: Maverick, both A Quiet Place movies, Jackass Forever, Interstellar, 2009's Star Trek and The Wolf of Wall Street, Titanic, Top Gun, Saint Maud, 2022's Scream, Mission: Impossible, Mean Girls and plenty more.
So, yeah. Paramount Plus has movies. A lot of movies. Some of the best movies.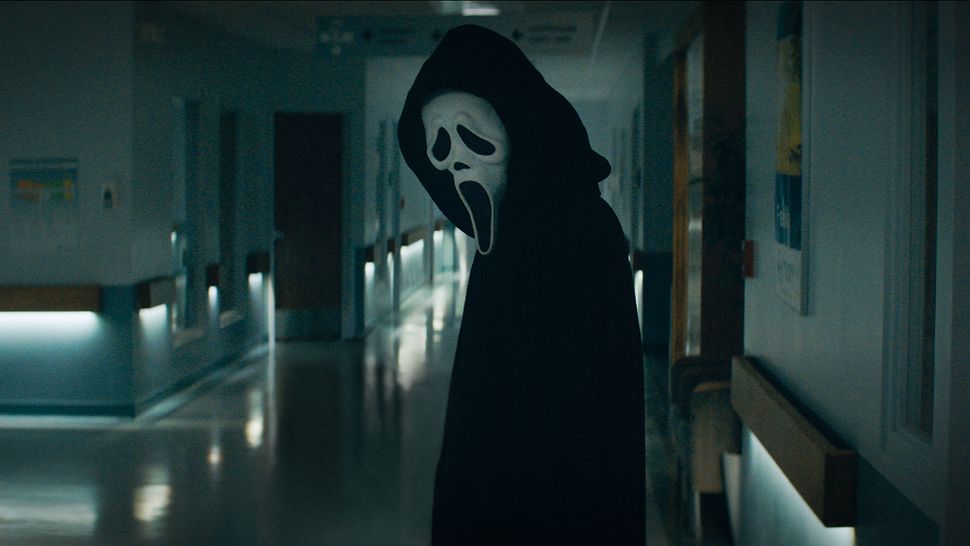 What are the best shows on Paramount Plus?
With the likes of CBS, Comedy Central, Nickelodeon, BET and Showtime shows available under the Paramount Plus banner, as well as a growing slate of Paramount Plus originals, there's a lot to watch. Here are some of our favorites.
Paramount Plus features all of the current CBS shows, including new hits like Ghosts and popular reality series like The Amazing Race, Big Brother, Celebrity Big Brother and Survivor. It also is the streaming home to all of the CSI and NCIS franchises. Former CBS show Evil has also made the move to being a Paramount Plus exclusive show.
For fans of '90s Nickelodeon, classic series like All That, Are You Afraid of the Dark, Doug and Rugrats are available for streaming. There's also a new Rugrats series for a new generation.
Other highlights include the classic TV series like Behind the Music, Beavis and Butt-Head, The Brady Bunch, Cheers, Freaks and Geeks, I Love Lucy (select episodes) and The Twilight Zone.
A number of Paramount Plus original series have been successful critical and audience hits, including 1883, The Good Fight, Mayor of Kingstown and a slew of Star Trek series, including Star Trek: Discovery.
The UK-produced originals include already-announced dramas like The Blue, The Burning Girls, The Ex-Wife, Flatshare, A Gentleman in Moscow, Girl, Taken and Sexy Beast, plus unscripted shows such as The Box, Chalet Girls, Fashion House, Haunted, LA Hairdressers, MH370: The Lost Flight, Pervert: Catching the Strip Search Caller and Rise of the Tech Giants.
Where is Paramount Plus available?
After quite a limited launch, Paramount Plus is now available in a large number of international markets including the Americas, Nordics and Australia.
The service arrived in the UK in June 2022, and is slowly making its way around the rest of Europe too, with launches in plenty more regions expected soon.
Here is the full list of countries where Paramount Plus is available:
Argentina
Austria
Australia
Bolivia
Brazil
Canada
Chile
Colombia
Costa Rica
Denmark
Dominican Republic
Ecuador
El Salvador
Finland
France
Germany
Guatemala
Honduras
Italy
Mexico
Nicaragua
Norway
Panama
Paraguay
Peru
Republic of Ireland
Sweden
Switzerland
UK
Uruguay
US
Venezuela
Will I get CBS on Paramount Plus?
US subscribers wondering if they can get live access to their local CBS affiliate on Paramount Plus can rest easy, the streaming service does offer CBS local stations if you're signed up for the premium service.
That's handy for things like watching the NFL on CBS on Paramount Plus or other live sporting events. Or even if you just want to catch your local news on Paramount Plus.
Get the What to Watch Newsletter
The latest updates, reviews and unmissable series to watch and more!
Streaming and Ecommerce Writer
Tom is the streaming and ecommerce writer at What to Watch, covering streaming services in the US and UK. His goal is to help you navigate the busy and confusing online video market, to help you find the TV, movies and sports that you're looking for without having to spend too much money.