Paramount Plus original series: everything on and coming to the streaming service
There's a world of Paramount Plus original content to explore — including dramas, comedies, family shows and more.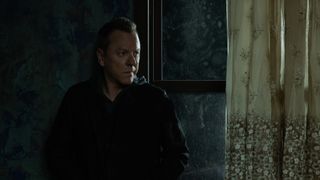 (Image credit: Brian Bowen Smith/Paramount+)
Since its launch, Paramount Plus has proven itself to have a solid selection of original shows and movies across a wide variety of genres.
There are dramas, reality series, comedies, thrillers and documentaries available on the streaming service, including old-school music series from MTW and VH1. Plus, more are being added all the time.
None of this is even counting all the live sports on Paramount Plus, including regional NFL games, college football, European and Brazilian football and more. Not all countries get all that though.
This wide selection is, for many, enough to justify the Paramount Plus price, or at least the Paramount Plus free trial.
The list of new and great shows on Paramount Plus is long and it's going to keep on growing. (And don't forget about all the movies on Paramount Plus, too!) So let's just get into it. Here's the slate of shows you can expect to find on Paramount Plus right now and in the coming months ahead.
Paramount Plus originals — released
Drama
1883
Follows the Dutton family as they embark on a journey west through the Great Plains toward the last bastion of untamed America. It is a stark retelling of Western expansion, and an intense study of one family fleeing poverty to seek a better future in America's promised land — Montana.
1923
The next installment of the Dutton family origin story introduces a new generation of Duttons led by patriarch Jacob and matriarch Cara. The series explores the early twentieth century when pandemics, historic drought, the end of Prohibition and the Great Depression all plague the mountain west, and the Duttons who call it home.
Blood & Treasure
An antiquities expert teams up with an art thief to catch a terrorist who funds his attacks using stolen artifacts.
Criminal Minds: Evolution
The FBI's elite team of criminal profilers come up against their greatest threat yet, an UnSub who has used the pandemic to build a network of other serial killers. As the world opens back up and the network goes operational, the team must hunt them down, one murder at a time.
The Envoys
Two priests travel from the Vatican to Mexico, where they must verify the alleged healings of another priest who mysteriously disappears. Their lives, as well as their faith, are pushed to the limit when they discover the psychiatric community on the outskirts of town, that seems to hide more than one secret regarding the healing priest and his disappearance.
Evil
A skeptical female clinical psychologist joins a priest-in-training and a blue-collar contractor as they investigate supposed miracles, demonic possession, and other extraordinary occurrences to see if there's a scientific explanation or if something truly supernatural is at work.
Fatal Attraction
A deep dive reimagining of the 1980s cultural touchstone Fatal Attraction through the lens of privilege, personality disorders, family dynamics and murder. In the present day, after serving 15 years in prison for the murder of Alexandra Forrest, Daniel Gallagher is paroled with the goals of reconnecting with his family and proving his innocence. In 2008, Dan first meets Alex and his world begins to unravel after their brief affair threatens to destroy the life he's built with his wife, Beth.
The Good Fight
A spinoff of the popular CBS series The Good Wife, lawyer Diane Lockhart (Christine Baranski must start a new law firm from scratch after losing her entire life's savings.
Halo
In its adaptation for Paramount Plus, Halo will take place in the universe that first came to be in 2001, dramatizing an epic 26th-century conflict between humanity and an alien threat known as the Covenant. Halo will weave deeply drawn personal stories with action, adventure and a richly imagined vision of the future.
Interrogation
A true-crime series based on a case that spans more than 20 years, in which a young man was charged and convicted of brutally murdering his mother. After being sentenced to life in prison, he continued to fight to prove his innocence.
Mayor of Kingstown
The McLusky family are power brokers tackling themes of systemic racism, corruption and inequality in Kingstown, Mich., where the business of incarceration is the only thriving industry.
The Offer
Based on Oscar-winning producer Albert S. Ruddy's extraordinary, never-before-seen experiences of making The Godfather.
Rabbit Hole
John Weir, a master of deception in the world of corporate espionage, is framed for murder by powerful forces who have the ability to influence and control populations.
School Spirits
Centered around Maddie, a teen girl stuck in the afterlife investigating her own mysterious disappearance. Maddie goes on a crime-solving journey as she adjusts to high school purgatory, but the closer she gets to discovering the truth, the more secrets and lies she uncovers.
SEAL Team
A military drama that follows the professional and personal lives of the most elite unit of Navy SEALs as they train, plan and execute the most dangerous, high stakes missions our country can ask of them.
Skymed
Life, death and drama at 20,000 feet, Skymed weaves together intense character journeys and high-stakes medical rescues, as we follow the triumphs, heartbreaks and tribulations of budding nurses and pilots flying air ambulances in remote Northern Canada. They're all in over their heads, and on their own, with no one to rely on but each other.
The Stand
Stephen King's apocalyptic vision of a world decimated by plague and embroiled in an elemental struggle between good and evil. The fate of mankind rests on the frail shoulders of the 108-year-old Mother Abagail and a handful of survivors. Their worst nightmares are embodied in a man with a lethal smile and unspeakable powers: Randall Flagg, the Dark Man.
Star Trek: Discovery
Ten years before Kirk, Spock and the Enterprise, the USS Discovery discovers new worlds and lifeforms as one Starfleet officer learns to understand all things alien.
Star Trek: Picard
Sir Patrick Stewart reprising his iconic role as Jean-Luc Picard, which he played for seven seasons on Star Trek: The Next Generation. The new series will follow this iconic character into the next chapter of his life.
Star Trek: Strange New World
The series follows Captain Pike, Science Officer Spock and Number One in the years before Captain Kirk boarded the U.S.S. Enterprise, as they explore new worlds around the galaxy.
Tell Me A Story
The world's most beloved fairy tales are reimagined them as dark and twisted psychological thrillers.
Tulsa King
Tulsa King follows New York mafia capo Dwight "The General" Manfredi just after he is released from prison after 25 years and unceremoniously exiled by his boss to set up shop in Tulsa, Okla. Realizing that his mob family may not have his best interests in mind, Dwight slowly builds a "crew" from a group of unlikely characters, to help him establish a new criminal empire in a place that to him might as well be another planet.
When You Least Expect It
This Spanish-language drama (available dubbed in English) explores the healing journey of five strangers, each dealing with the loss of a loved one, whose lives intersect in a group therapy session. The feel-good drama recounts the moments that derive from death while optimistically portraying how, despite the wounds, it is possible to laugh, love and, most importantly, live again.
Wolf Pack
Based on the book series by Edo Van Belkom, Wolf Pack follows a teenage boy and girl whose lives are changed forever when a California wildfire awakens a terrifying supernatural creature and drives it to attack a highway traffic jam beneath the burning hills. Wounded in the chaos, the boy and girl are inexplicably drawn to each other and to two other teenagers who were adopted 16 years earlier by a park ranger after another mysterious wildfire. As the full moon rises, all four teens come together to unravel the secret that connects them – the bite and blood of a werewolf.
Comedy
Cecilia
Cecilia is a creative, charismatic and daring woman who has transformed her parents' bakery into a successful business through her talent and hard work. However, Cecilia's fears and conflicts have led to a family dynamic highly dependent on her, where love has been replaced by need. Cecilia's world seems to fall apart after her stressors cause her to suffer a stroke. What at first seems like a tragedy ends up being an opportunity for Cecilia to create an environment for those around her to develop the skills and resources they need to be self-reliant.
The Game
New players offer a modern-day examination of Black culture through the prism of pro football while trying to keep their souls as they play The Game.
Grease: Rise of the Pink Ladies
The musical series takes place four years before the original Grease. In 1954, before rock 'n' roll ruled, before the T-Birds were the coolest in the school, four fed-up outcasts dare to have fun on their own terms, sparking a moral panic that will change Rydell High forever.
The Harper House
An animated comedy that follows an overconfident female head of a household as she struggles to regain a higher status for herself and for her family of oddballs after losing her job and moving from the rich side to the poor side of an Arkansas small town.
Inside Amy Schumer
Comedian Amy Schumer shares her real thoughts about our effed up world in short scenes with some other funny people.
Mike Judge's Beavis and Butt-Head
The animated duo are back and dumber than ever. Voiced by creator Mike Judge, Beavis and Butt-Head are here to confound common sense, torment each other and showcase some of the dumbest comedy imaginable.
Players
Follows a fictional pro "League of Legends" esports team as they pursue their first championship after years of close calls and heartache. To win it all, they will need their prodigy, a 17-year-old rookie, and their 27-year-old veteran to put their egos aside and work together.
Reno 911! The Hunt for QAnon
On a mission to track down the one and only Q, the one behind all QAnon conspiracies, Reno 911! The Hunt for QAnon follows the deputies from the Reno Sheriff's Department as they get stuck at a QAnon convention at sea, ultimately escaping only to discover that they've landed at Jeffrey Epstein's old island.
South Park: Post COVID
What happened to the children who lived through the pandemic? Stan, Kyle, Cartman and Kenny survived, but will never be the same post COVID.
South Park: Post COVID: The Return of COVID
If Stan, Kyle and Cartman could just work together, they could go back in time to make sure COVID never happened and save Kenny's life. In South Park: Post COVID: The Return of COVID, traveling back to the past seems to be the easy answer until they meet Victor Chaos.
South Park: The Streaming Wars
Cartman locks horns with his mom in a battle of wills, while an epic conflict unfolds and threatens South Park's very existence.
Star Trek: Lower Decks
The support crew serving on one of Starfleet's least important ships, the U.S.S. Cerritos, have to keep up with their duties, often while the ship is being rocked by a multitude of sci-fi anomalies.
Stephen Colbert Presents Tooning Out the News
A cast of animated characters, led by anchor James Smartwood, lampooning top news stories and interviewing real-world guests.
Why Women Kill
An anthology series that follows three women in different decades all living in the same house, as they deal with infidelity and betrayals in their marriages.
Younger
Follows Liza Miller (Sutton Foster), a talented editor navigating the highly competitive world of publishing while juggling the complications of mixing business with pleasure, and facing the lie she created about her age to land her dream job.
Reality TV
All-Star Shore
Fourteen of the world's biggest reality superstars from some of television's most iconic series — Jersey Shore, Love Is Blind, RuPaul's Drag Race, Geordie Shore, Acapulco Shore, Rio Shore and Bachelor in Paradise — as they come together for an epic vacation at the ultimate shore house in the Canary Islands, to battle it out for a cash prize and global bragging rights.
Are You the One
Contestants stay for 10 weeks in a holiday destination to win $1 million and hopefully find love.
The Challenge: All Stars
Nearly two dozen of the most "iconic, boldest and fiercest" personalities from the original Real World and Road Rules are back for another chance at $500,000 — and their reputations on the line.
The Challenge: World Championship
In the franchise's first-ever world tournament, each global MVP will be paired with a Challenge Legend, a notable veteran from previous seasons of the MTV series, who will serve as their partner to form the most epic teams in the history of the franchise. Together they will work towards the most difficult challenge of them all: the brutal finale worth $500,000.
The Checkup with Dr. David Agus
A six-episode docuseries featuring some of the entertainment world's biggest names as they sit down for intimate conversations about their personal health struggles with the world-renowned doctor.
Dragging the Classics: The Brady Bunch
Reunites The Brady Bunch original cast members alongside RuPaul's Drag Race favorites as they recreate the iconic episode, "Will the Real Jan Brady Please Stand Up?" for an innovative, one-of-a-kind event that uses state-of-the-art technology to transport the cast into the original Brady house.
Hip Hop My House
Hosted by Harlem rapper Cam'ron, who will bring his iconic style to this high-octane hip-hop makeover series with the help of interior designer Zeez Louize. Together they spin one lucky superfan's crib into a larger-than-life tribute to rap icons, past and present.
Ink Master
Hosted by artist, entrepreneur and culture enthusiast Madden, legendary all-star artists return to compete in the ultimate tattoo competition. The artists will battle it out and face some of the most exciting and epic challenges seen in the history of the competition, all for the biggest grand prize yet: $250,000 and the title of "Ink Master."
My Dream Quinceañera
Three Southern Californian teens — Bayle Delgado, Romi Herrada and Angelica Luna — go through simultaneous fun and drama-filled journeys to celebrate the coming-of-age birthday parties of their dreams. New for the Paramount+ series, all three ladies will have the added help of expert quinceañera planner Maria Perez to help make all their quince wishes come true.
Queen of the Universe
Fourteen of the world's fiercest queens vie for the title of "Queen of the Universe" and a cash prize of $250,000. Each episode will showcase the contestants' vocal prowess as they debut a new musical performance in front of a live audience and the series' previously announced "Pop Diva Panel" of judges.
The Real Love Boat
Brings singles together to cruise the Mediterranean on a luxury cruise ship while looking for love. Destination dates, challenges and surprise new singles will test the couples' compatibility and chemistry. Like the beloved original scripted series, the indispensable crew members, including "captain" and "cruise director," will play pivotal roles in the matchmaking and navigation of the romantic (and sometimes turbulent) waters ahead. After almost a month at sea, only one winning couple will dock in the final port and take home a cash prize plus a once-in-a-lifetime trip courtesy of Princess Cruises, the series' exclusive cruise line partner.
RuPaul's Drag Race All Stars
The best from RuPaul's Drag Race are back to compete for $100,000 and a spot in the Drag Race Hall of Fame. In the end, there can be only one.
Kids and Family
Big Nate
Follows a precocious 11-year-old boy named Nate and his best friends as they navigate sixth grade with humor and style.
The Fairly OddParents: Fairly Odder
Picks up years after the original ended by following Timmy Turner's cousin, Vivian "Viv" Turner, and her new stepbrother, Roy Raskin, as they navigate life in Dimmsdale with the help of their fairy godparents, Wanda and Cosmo.
iCarly
A continuation of the popular Nickelodeon series years later, a group of best friends creates a webcast while grappling with everyday problems and adventures.
Kamp Koral: SpongeBob's Under Years
A spinoff of SpongeBob SquarePants with the characters reimagined as children. SpongeBob is a kid camper who spends his summer catching jellyfish, building campfires, and swimming in Lake Yuckymuck.
Rugrats
Tommy, Chuckie, and the Rugrats crew return for all-new adventures.
Star Trek: Prodigy
A motley crew of young aliens must figure out how to work together while navigating a greater galaxy, searching for a better future. These six young outcasts know nothing about the ship they have commandeered — a first in the history of the "Star Trek" franchise — but over the course of their adventures together, they will each be introduced to Starfleet and the ideals it represents.
Star Trek: Short Treks
10 to 15 minute stand-alone short stories that allow fans to dive deeper into the key themes and characters that fit into Star Trek: Discovery and the expanding Star Trek universe.
Transformers: EarthSpark
The all-new animated series Transformers: EarthSpark introduces a new generation of Transformers robots--the first to be born on Earth--and together with the human family who welcomes them in and cares for them, they'll redefine what it means to be a family.
Documentaries
76 Days
Raw and intimate, this documentary captures the struggles of patients and frontline medical professionals battling the COVID-19 pandemic in Wuhan.
Behind the Music
The best of the vault remastered and updated with artist interviews, a creative refresh, and reimagined visual style.
Cher and the Loneliest Elephant
A magnificent story in which the superstar Cher flies across the world during a pandemic to save Kaavan, a bull elephant from 35 years of incarceration.
Ghislaine — Partner in Crime
an all-new four-hour documentary series exploring the life of Ghislaine Maxwell, the infamous partner to Jeffrey Epstein.
For Heaven's Sake
The search for Harold Heaven, who mysteriously disappeared from his remote cabin in Ontario, Canada, in the winter of 1934.
From Cradle to Stage
A six-part unscripted series from Dave Grohl (who's directing as well as being himself) inspired by his mother and based on her book, From Cradle to Stage: Stories from the Mothers Who Rocked and Raised Rock Stars. It's dynamic personal exploration of the special relationship between successful musicians and their moms.
King Charles: The Boy Who Walked Alone
Features exclusive interviews, never-before-seen photos, and letters with former girlfriends, schoolmates, royal watchers and staff, with many speaking for the first time, disclosing new details about the life of King Charles. King Charles, The Boy Who Walked Alone is partly a coming-of-age tale, bringing to life an intimate portrait of England's future king. New insights include a memory from King Charles' former boarding schoolmate Johnny Stonborough, who recalls how "Charles was the boy who walked alone," in response to ongoing bullying and isolation. The all-new documentary also shares previously unreported details about King Charles' relationship with the late Princess Diana and how they have impacted his relationship with his youngest son, Prince Harry.
Never Seen Again
A docuseries told from the point of view of those left behind when a loved one vanishes without a trace.
Oasis Knebworth 1996
Celebrates one of the most iconic live concerts of the last 25 years and the special relationship between Oasis and their fans. The story is told through the eyes of the concertgoers, and features extensive and never-before-seen archival concert and backstage footage, plus interviews with the band and event organizers.
Sampled
Featuring artists Arlo Parks, Bas, GoldLink, Marc Rebillet, NGHTMRE and Tinashe, Sampled presents a visceral exploration of international cities from the viewpoint of traveling musicians on world tours, exploring Berlin, Monterrey, Amsterdam, London, Medellin and Tokyo. Exclusive, raw and unfiltered sides to these cities will be seen through the eyes of the musicians, as they are guided by local artisans, creatives and experts.
Sometimes When We Touch
It dominated pop music. Then became a punch line. Now soft rock's influence is felt everywhere from hip-hop samples to TikTok.
Texas 6
Follows the Greyhounds, a high school six-man football team under the direction of Coach Dewaine Lee as they attempt a three-peat for the 6-Man Football State Championship. While football remains the spine of Strawn, Texas 6 ultimately depicts the spirit of a small town and a team that shows up for one another on and off the field.
Thalia's Mixtape: El Soundtrack de mi Vida
Thalia, who also serves as creator and executive producer, takes the audience on a musical journey, uncovering the classics that inspired generations of artists and created the current Latin music landscape seen today. Through a combination of interviews, found footage and modern renditions of classic hits by today's biggest stars, the series revisits the history of Latin music and uncovers the future of the genre in an intimate way not yet seen before.
That Animal Rescue Show
The colorful and diverse world of animal rescue through the stories of the animals and the humans who love them.
The Thomas John Experience
World-renowned psychic medium Thomas John journeys across America using his ability to connect unsuspecting everyday people with those on the other side. Whether he's behind the wheel of a rideshare in Chicago or grabbing a bite to eat in Los Angeles, Thomas's powerful readings offer insight and closure, resulting in emotional and heartwarming reunions between the living and the dead.
News
11 Minutes
A four-part documentary that takes viewers inside the heart-stopping stories of terror and survival experienced by those who were at the 2017 Route 91 Harvest Music Festival in Las Vegas.
60 Minutes Plus
60 Minutes Plus is a new program from 60 Minutes, the most successful television news broadcast in history. The show is tailored for a growing younger audience, and offers hard-hitting investigative reports, feature segments, and profiles of people in the news in short documentary-style segments. Correspondents include Enrique Acevedo, Wesley Lowery, Laurie Segall, and Seth Doane.
Inside the NFL
Covering every game, every week with trademark highlights from NFL Films, special in-depth features and spirited debate on the game's hottest topics each week.
Paramount Plus originals - coming soon
US
48 Hours: The Lie Detector (documentary)
Bass Reeves (drama)
American Tragedy (drama)
Avatar: The Last Airbender (kids & family)
Dating Naked (reality)
Dora the Explorer (live action) (kids & family)
The Family Stallone (reality)
Flashdance (drama)
Frasier (comedy)
Happy Face (drama)
The Italian Job (drama)
Land Man (drama)
Lioness (drama)
Love Story (drama)
The Parallax View (drama)
The Real Criminal Minds (documentary)
Sexy Beast (drama)
Stories from the Beautiful Game (documentary)
The Turkish Detective (drama)
Unplugged (reality)
The Weekly Show with Trevor Noah (comedy)
Yo! MTV Raps (reality)
UK
Adriano Imperador (documentary)
The Blue (drama)
The Box (unscripted)
The Burning Girls (drama)
Chalet Girls (unscripted)
Chemistry of Death (drama)
The Ex-Wife (drama)
Fashion House (unscripted)
Flatshare (drama)
A Gentleman in Moscow (drama)
Girl, Taken (drama)
Haunted (unscripted)
JFK Murder Minute by Minute (documentary)
LA Hairdressers (unscripted)
MH370: The Lost Flight (unscripted)
Pervert: Catching the Strip Search Caller (unscripted)
Rise of the Tech Giants (unscripted)
International originals
Bosé (Spain)
Miss Fallaci (Italy)
The Signal (France)
Simon Beckett's Chemistry of Death (Germany)
Paramount Plus price in the US
Paramount Plus essential plan — from $4.99 monthly, or $49.99 per year
So long as you don't mind advertising, you can watch the Paramount Plus essential plan for as little as $4.99 per month.
Do note that there's a catch with the $4.99 version of Paramount Plus (as well as the ads) — it doesn't include a live stream of your local CBS affiliate.
Paramount Plus premium plan — from $9.99 monthly, or $99.99 per year
If you can't stand ads (who can, really?) and want to get rid of most of them, the premium tier runs $9.99 a month, or $99.99 a year.
Paramount Plus/Showtime subscription plan — from $12 monthly (with ads), $15 (no ads)
This is similar to a previous bundle option for Paramount and Showtime.
Paramount Plus price in other countries
The Paramount Plus price in other countries varies a little but is in line with the US price.
For example, in the UK the new Paramount Plus streaming service costs £6.99 a month or £69.90 annually (with a seven-day free trial available) at launch.
Get the What to Watch Newsletter
The latest updates, reviews and unmissable series to watch and more!
Michael Balderston is a DC-based entertainment and assistant managing editor for What to Watch, who has previously written about the TV and movies with TV Technology, Awards Circuit and regional publications. Spending most of his time watching new movies at the theater or classics on TCM, some of Michael's favorite movies include Casablanca, Moulin Rouge!, Silence of the Lambs, Children of Men, One Flew Over the Cuckoos Nest and Star Wars. On the TV side he enjoys Peaky Blinders, The Marvelous Mrs. Maisel, Saturday Night Live, Only Murders in the Building and is always up for a Seinfeld rerun. Follow on Letterboxd.