The ultimate betrayal leads to a shock split for THIS Neighbours couple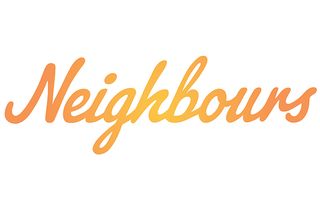 (Image credit: Kris Dollman)
Yashvi is convinced that Ned has been unfaithful...
Today's Neighbours sees Yashvi Rebecchi call time on her relationship with Ned Willis after she catches him in a compromising position with Scarlett Brady.
Neighbours fans have watched in horror as dangerous Scarlett has dug her claws into an unsuspecting Ned ever since she met him by chance at a Sydney airport.
Ned is totally oblivious to the fact Scarlett is infatuated with him and trying to sabotage his relationship with Yashvi, and today's Neighbours (5.30pm, see our TV Guide for full listings) sees all her scheming finally pay off when Ned and Yashvi break up.
Yesterday saw Scarlett play her trump card when she manipulated a situation where Yashvi caught her and Ned snuggled up on the sofa half naked, when really she was just playing on Ned's protective side.
After lying that her dangerous ex was after her, Ned offered to stay over and fell asleep on the sofa half naked after a swim in the pool.
However when Yashvi text Ned to say she was heading over to fix their romance, Scarlett intercepted the message and stripped off before getting cosy with a snoozing Ned.
But of course Yashvi jumped to the obvious conclusion that the pair had been up to no good, and today's Neighbours sees her confront her boyfriend about his apparent cheating.
Ned was quick to defend himself, knowing that he hadn't done anything wrong, but Yashvi is sick of not being able to trust him and she reluctantly ends their relationship.
Ned is devastated and Scarlett hides her joy, until she is confronted by a fuming Yashvi who accuses her of stealing her man.
But while Scarlett is quick to turn the tables and confuse Yashvi even further, she also takes her plan to the next stage by manipulating Ned once again by pretending that she is still being harassed by her ex.
However while Ned falls for her plan hook, line and sinker, there is someone who is starting to realise that the Ramsay Street newcomer isn't all she seems.
Bea is horrified when she hears that Ned and Yashvi have split, and becomes more convinced than ever that Scarlett is trouble.
Is Bea going to be the one to unearth the sinister truth about Scarlett?
Neighbours airs weekdays at 1.45pm and 5.30pm on Channel 5
Get the latest updates, reviews and unmissable series to watch and more!
Thank you for signing up to Whattowatch. You will receive a verification email shortly.
There was a problem. Please refresh the page and try again.