THIS Neighbours favourite to find their dark past dug up by a SHOCK new arrival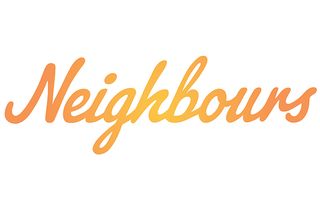 (Image credit: Kris Dollman)
Today's Neighbours sees Terese Willis reminded of her past as a new face arrives on Ramsay Street...
There's drama heading for Terese Willis as her niece Roxy Willis arrives in Ramsay Street on today's Neighbours, and it's fair to say that it doesn't take long for Roxy to cause a stir.
When Terese gets a visit from her ex sister-in-law, Gemma Willis, she's pleased to catch up on old times.
But it soon becomes clear that there's a reason for Gemma's visit when she reveals that her wayward daughter, Roxy, is also in town and she wants Terese to take her under her wing.
With wild child Roxy already hitting the tequila in the Waterhole, it won't take fans long to realise this character is going to be trouble.
In fact she's so outrageous that just moments after meeting Leo Tanaka, she's inviting him to do shots of tequila from her belly button as she lies on the bar!
When someone is too full-on even for Leo, you know Erinsborough has got trouble on its hands. And when Roxy finally comes face-to-face with Terese and Imogen, she is soon rubbing them up the wrong way, too.
While Roxy is impressed with Terese's high-powered job and designer clothes, she isn't that taken with straight-laced Imogen and the pair clash.
But not as much as Roxy clashes with her mum - and even Gemma will admit that she can't tame her out of control daughter.
As Gemma begs Terese to let Roxy stay with her so that she can learn to calm down her wild ways, Terese can't help but be reminded of her own partying back in the day and reluctantly agrees.
But at the end of today's episode it soon becomes clear there is more to Roxy's decision to come and stay with Terese than meets the eye.
While Terese is confessing to Imogen about her dark days when she was younger and dating dangerous guys, she opens up about one guy in particular who she fell in love with, and even digs a photo out of an old memory box.
But what the Lassiters boss doesn't realise is at the same time, Roxy is secretly making a phone call in the garden to her older boyfriend Vance... who just happens to be the very same man that Terese used to date.
What is Roxy hiding? And why would she want to rake Terese's part up like this?
Neighbours airs weekdays at 1.45pm and 5.30pm on Channel 5
Pictures credits: Channel 5
Get the latest updates, reviews and unmissable series to watch and more!
Thank you for signing up to Whattowatch. You will receive a verification email shortly.
There was a problem. Please refresh the page and try again.