New Top Gear hosts Freddie and Paddy reveal their first ever cars!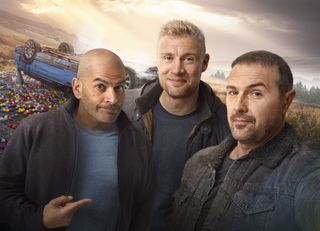 (Image credit: BBC Studios/Lee Brimble)
Can new Top Gear recruits Freddie Flintoff and Paddy McGuinness rekindle the show's old magic?
It's not often you see a hearse cornering so fast that it rolls over, but that's one of the treats in store as Top Gear returns for a new series. The big news is the arrival of Take Me Out's Paddy McGuinness and A League of Their Own's Freddie Flintoff, who look set to recapture the classic chemistry of the Clarkson/Hammond/May era as they team up with long-suffering co-presenter Chris Harris.
What's On TV meets up with new Top Gear recruits Paddy McGuinness and Freddie Flintoff for a sneak preview of the new series…
What's on TV: What's it been like joining Top Gear?
Paddy McGuinness: "I'm not very well travelled, as you'll see throughout the series, so for me it's been a voyage of discovery. You can get swept up with brake horsepower and all that, but we're coming at it more like: 'Where's the cup-holder?!'"
Freddie Flintoff: "I'll be honest with you, it was like being picked for England again, coming from my background to doing a show as big as this!"
WOTV: What were your first driving experiences?
Freddie: "My dad was groundsman at his cricket club, so I used to drive his Ford Cortina with the mowers on the back, cutting the grass."
Paddy: "I was driving from the age of 10 or 11 in my dad's Hillman Avenger. Because in Bolton, back then, there was hardly anyone on the roads!"
More: Check out the new look Worzel Gummidge starring Mackenzie Crook!
WOTV: One of your Top Gear challenges involves driving the first cars you bought. What were they?
Paddy: "Mine was a Mk II Ford Escort. It cost £90. I put alloy wheels on it, and twin Weber carburetors not realizing they would suck the fuel. But it sounded great!"
Freddie: "After I passed my test – at the third attempt - I leased a Rover 1.6, which I thought was the nuts. Then I had loads of other cars, but never bought one till I got a Porsche Boxster."
WOTV: What do you drive now?
Paddy: "I'm in a Range Rover. You can get three kids' seats across the back and never have to take them out. It's covered in chocolate buttons and pop bottles – it's never clean!"
Freddie: "My daily drive is a Porsche 997 Turbo and we've got a Mercedes GLS350d for the family. My other car is a Lamborghini Murcielago. I feel a right idiot driving it. I can't use the left indicator because my left knee is in the way!"
WOTV: What would we find in your glove box?
Paddy: "Wet wipes."
Freddie: "I don't think I've opened the glove box!"
WOTV: How have people reacted to hearing you're joining Top Gear?
Freddie: "The number of my mates who've wanted tickets to come to the Top Gear studio. I couldn't give tickets away for the cricket!"
Paddy: "In Bolton, whatever you do, people are like: 'Don't come in here thinking you are all that!'"
Top Gear returns to BBC2 on Sunday 16 June at 8pm
Get the What to Watch Newsletter
The latest updates, reviews and unmissable series to watch and more!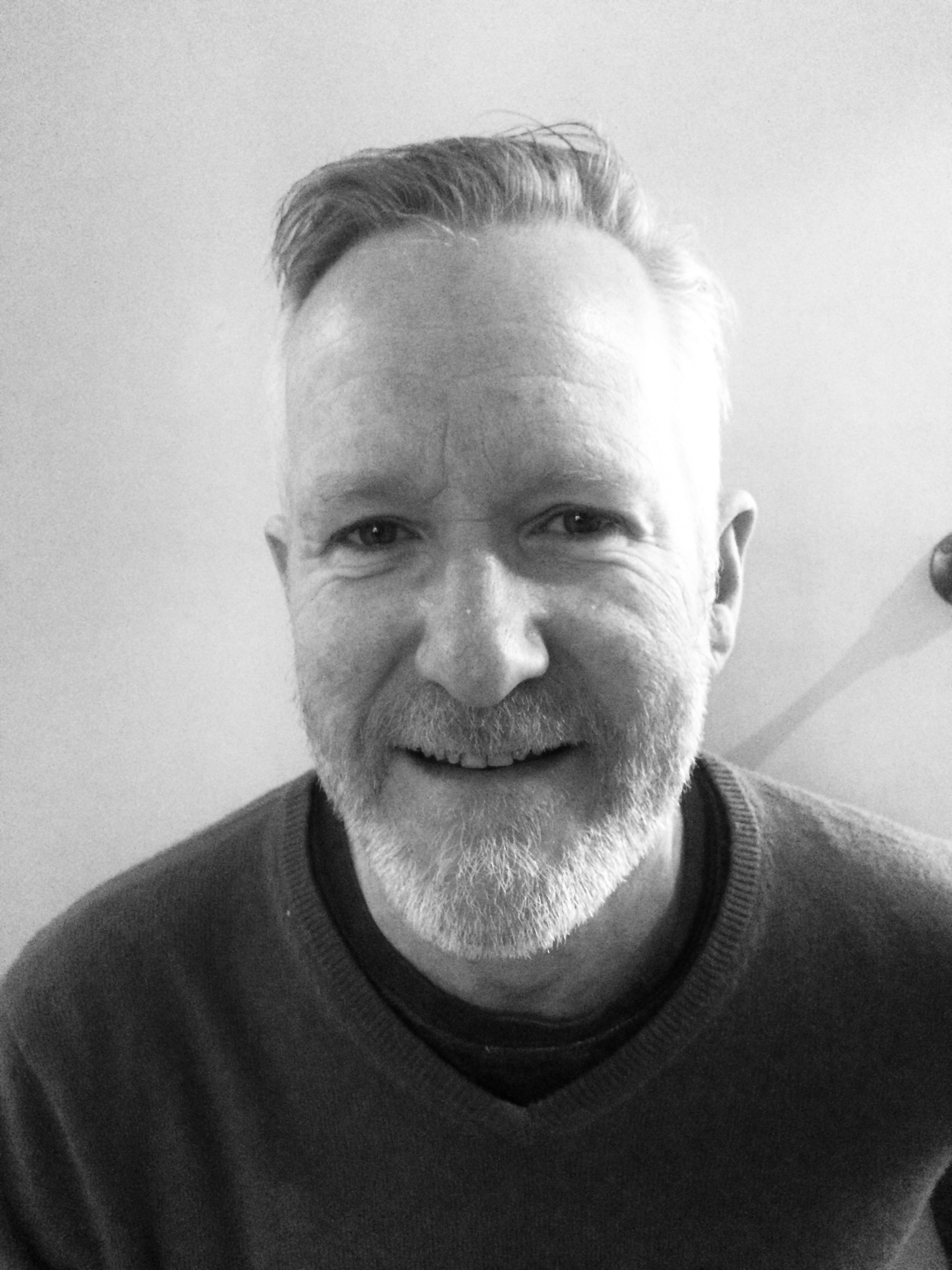 Ian writes about TV and film for TV Times, What's on TV and TV & Satellite Week magazines. He co-hosts the weekly TV streaming podcast, Bingewatch.