Today's Framed answer and tips: Wordle for movie lovers solution, Friday, May 27
By Martin Shore published
Here's today's Framed answer along with some tips and tricks to help tackle the latest Wordle spin-off.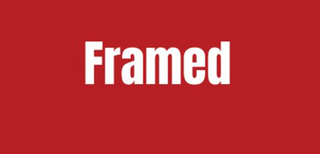 (Image credit: Framed)
Want to know today's Framed answer?
Framed is the latest free game to spring out of the Wordle (opens in new tab)craze, and it's perfect for any film buff who wants to put their movie knowledge to the test.
Today we're looking at Framed #77, a classic Spielberg summer blockbuster.
Whether you're after hints for the latest movie, previous Framed answers, or just want a few general tips to get better at guessing future Framed movies, this guide is here to help.
Today's Framed answer: hints
Drawing a blank? If you're stuck staring at the pictures from today's movie, maybe one of our clues will nudge you in the right direction:
It was released in 1975
Stars Robert Shaw, Roy Scheider and Richard Dreyfuss
Features an iconic theme song written by John Williams
It was nominated for Best Picture at the Oscars
Previous Framed answers
If you want to see which other movies have been used already, we've listed some of the most recent answers below:
Framed #76: 28 Days Later
Framed #75: About Time
Framed #74: Birds of Prey
Framed #73: The Lighthouse
Framed #72: Kong: Skull Island
Framed #71: Joker
Framed #70: Eyes Wide Shut
Framed #69: Bird Box
Framed #68: Isle of Dogs
Framed #67: Midsommar
Framed #66: Good Will Hunting
Framed #65: 10 Cloverfield Lane
Framed #64: Indiana Jones and the Last Crusade
Framed #63: Moonlight
Framed #62: Guardians of the Galaxy
Framed #61: Requiem For A Dream
Framed #60: Les Misérables
Framed #59: No Country For Old Men
Framed #58: 1917
Framed #57: The Imitation Game
Framed #56: Godzilla: King of The Monsters!
Framed #55: The Godfather: Part 2
Framed #54: 127 Hours
Framed #53: Brokeback Mountain
Framed #52: The Truman Show
Framed #51: Dawn of the Planet of the Apes
Framed #50: Inception
Framed #49: 300
Framed #48: Alien: Resurrection (check out our how to watch the Alien films in order guide)
Framed #47: District 9
Framed #46: A Quiet Place
Framed #45: Birdman or (The Unexpected Virtue of Ignorance)
Framed #44: Wall-E
Framed #43: Gone Girl
Framed #42: BlacKkKlansman
Framed #41: Jackie Brown
Framed #40: Pineapple Express
Framed #39: Rocketman
Framed #38: Hereditary
Framed #37: Pan's Labyrinth
Framed #36: A Fistful of Dollars
Framed #35: One Hour Photo
Framed #34 Schindler's List
Framed #33: Scott Pilgrim vs. The World
Framed #32: The Exorcist
Framed #31: Blade Runner 2049
Framed #30: Back to the Future Part II
Framed #29: Black Panther
Framed #28: Groundhog Day
Framed #27: Dawn of the Dead (1978)
Framed #26: Shutter Island
Framed #25: O Brother, Where Art Thou?
Framed #24: The Witch
Framed #23: Life of Pi
Framed #22: Boogie Nights
Framed #21: Eternal Sunshine of the Spotless Mind
Framed #20: Spirited Away
Framed #19: Hot Fuzz
Framed #18: GoodFellas
Framed #17: Ford V Ferrari
Framed #16: Call Me By Your Name
Framed #15: Being John Malkovich
Framed #14: Shaun of the Dead
Framed #13: The Prestige
Framed #12: Night of the Living Dead (1968)
Framed #11: Halloween (1978)
Today's Framed answer
If you've taken a look at all of our hints but still haven't managed to crack what today's Framed answer is, we won't keep you in suspense any longer.
Framed #77 is...Jaws! Spielberg's classic creature feature sees the beach town of Amity Island plagued by a spate of shark attacks. Local police chief Martin Brody is then forced to hunt down the shark and save the population as Mayor Larry Vaughn is unwilling to keep the beaches closed.
As the death toll rises, Brody teams with oceanographer Matt Hooper and shark fisherman Quint to hunt the shark and put an end to its rampage.
Where to watch in the UK: Stream on Prime Video (opens in new tab)
Where to watch in the US: Rent on Prime Video (opens in new tab)
Framed tips — how to be great at Framed
If you're looking for a few tips to help you up your Framed game, we've got a few pointers that we think will help make the next movie just that little bit easier to guess.
Use the search bar: Framed only counts a guess once you submit an answer, meaning that one of the best tips we can offer is to try out as many alternatives before using up one of those precious six guesses. Next time you're guessing, try entering a few movie titles in the search bar without hitting "submit". This will help you check whether you're on the right lines.
Not every film is in Framed's database: this is another reason to use the search bar, as you won't find every single movie ever released in Framed's database.
Watch out for movies with multiple titles: if there are alternate titles involved (like Framed 17, for example), your best bet seems to be going with whatever title was used in the US.
Look for clues: Since Framed is a visual game, your best option is simply to try and identify major themes or icons from each still — a close-up on a dashboard likely means cars play an important part in the movie, for example.
Actors: following on from the above tip, actors are likely your most obvious visual clue here. Certain directors favor particular actors, so if you recognize a famous face anywhere in the picture that might help you identify other characteristics from the movie.
Try narrowing things down by genre. Genre is by no means a failsafe, but if you've just unsuccessfully tried out a movie, try and think of similar films in the same genre to help dream up more guesses.
What is Framed?
Like other Wordle spin-offs, Framed puts a slight spin on the much-loved word game. Instead of asking you to guess a random word every day, Framed presents you with six different stills from a movie and tasks you with figuring out which film you're looking at.
The objective is to try and guess in as few attempts as possible so you can show off your top-quality film knowledge. If you want to join in on the fun, head over to the Framed site.
If you're after more games to play, there are plenty more Wordle alternatives out there for film fans. Star Wars lovers should definitely check out the Star Wars-themed version called SWordle (opens in new tab), and there's also Lordle of the Rings (opens in new tab) which is perfect for Tolkien buffs.
Martin is a Staff Writer with WhatToWatch.com, where he produces a variety of articles focused on the latest and greatest films and TV shows.
Some of his favorite shows are What We Do In The Shadows, Bridgerton, Gangs of London, The Witcher, Doctor Who, and Ghosts. When he's not watching TV or at the movies, Martin's probably still in front of a screen playing the latest video games, reading, or watching the NFL.
Get the latest updates, reviews and unmissable series to watch and more!
Thank you for signing up to Whattowatch. You will receive a verification email shortly.
There was a problem. Please refresh the page and try again.