CSI: Vegas season 2 — next episode and everything we know
CSI: Vegas returns for a second season.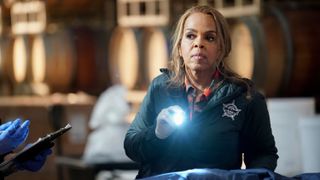 (Image credit: Sonja Flemming/CBS)
When CSI: Vegas season 2 premiered it looked a little different without two of its biggest stars. The first season set up the spinoff of the original series, but moving forward it will be a whole new era for the show.
Set amid the glitz and glitter of Las Vegas, CSI: Vegas follows the elite forensics team as they work to solve the mysteries behind some of the city's biggest crimes.
Here's what we know about CSI: Vegas season 2.
Next episode of CSI: Vegas season 2
The season finale of CSI: Vegas is titled "Dying Words" and it airs May 18 at 10 pm ET/PT on CBS. Here's a description of the episode: "The CSI team investigates a murder case that hits close to home for Folsom; the team members find themselves racing to arrest the suspect before Folsom."
CSI: Vegas season 2 episode guide
Keep track of all the episodes in CSI: Vegas season 2 with our episode guide:
CSI: Vegas season 2 episode 1: "She's Gone"
Airdate: September 29, 2022
"Catherine Willows persuades Maxine Roby to let her rejoin the team; a dominatrix is found murdered near her secret sex dungeon."
CSI: Vegas season 2 episode 2: "Painted Man"
Airdate: October 6, 2022
"The CSIs investigate when a creepy mannequin prop inside a popular haunted house turns out to be a real dead body; Catherine enlists the help of Folsom to search for her friend who disappeared."
CSI: Vegas season 2 episode 3: "Story of a Gun"
Airdate: October 13, 2022
"The team investigates after a group of teens discover a dead woman behind the wheel of an abandoned car in a Nevada ghost town."
CSI: Vegas season 2 episode 4: "Koala"
Airdate: October 20, 2022
"When three masked assailants invade a home and murder an entire family, the team is called to the scene to investigate; Catherine leads the team through the emotional case, which intensifies her own longing to reconnect with her estranged daughter."
CSI: Vegas season 2 episode 5: "In Harm's Way"
Airdate: October 27, 2022
"After all the guests attending an upscale fundraising soiree for the science department at a local university fall ill, the CSI team gears up to investigate; Catherine enlists Grace's roommate to help her find clues after Grace disappears."
CSI: Vegas season 2 episode 6: "There's the Rub"
Airdate: November 3, 2022
"Max leads her team to investigate the death of a prestigious Michelin-starred chef found hanging in his restaurant's walk-in freezer."
CSI: Vegas season 2 episode 7: "Burned"
Airdate: November 10, 2022
"A mysterious bigfoot-like footprint found near a crime scene puzzles the CSI team as they work to uncover who - or what - killed a father and son."
CSI: Vegas season 2 episode 8: "Grace Note"
Airdate: December 8, 2022
"Catherine's frustration intensifies when a lead suspect in Grace's disappearance is found murdered. The team exhausts all their skills to figure out who killed the suspect, and if his death will lead them to Grace"
CSI: Vegas season 2 episode 9: "In the White Room"
Airdate: December 15, 2022
"When the bodies of two Regency Romantic Festival attendees are discovered, the CSI team uncovers a shocking link between their murders and previous cases."
CSI: Vegas season 2 episode 10: "Eyeballs"
Airdate: January 5, 2023
"A social media influencer party ends with the brutal murder of a popular guest; Chris Park's side hustle makes him uniquely qualified to lead the CSI team in their investigation."
CSI: Vegas season 2 episode 11: "Trinket"
Airdate: January 12, 2023
"When a young, non-verbal boy is found hiding in a stranger's garage, the CSI team searches for his missing mother. Also, Max receives a strange letter with symbols in silver ink that Folsom and Allie recognize from prior crime scenes."
CSI: Vegas season 2 episode 12: "When the Dust Settles"
Airdate: February 2, 2023
"Catherine's day off with her granddaughter gets interrupted when a woman wakes up from a four-year coma and remembers details from the night her sister died."
CSI: Vegas season 2 episode 13: "Boned"
Airdate: February 9, 2023
"The CSI team investigates the death of an archaeologist found near the breakthrough discovery of an ancient civilization; Max locates another cryptic note written in familiar silver ink after a mentally distressed woman kills her attacker."
CSI: Vegas season 2 episode 14: "Third Time's the Charm"
Airdate: February 16, 2023
"The team investigates the mysterious death of a competitive eating contestant; Chavez partners with Allie to prove where the mysterious silver ink notes have been coming from."
CSI: Vegas season 2 episode 15: "Ashes, Ashes"
Airdate: March 2, 2023
"A silver ink note threatening Maxine Roby's life is found at the crime lab, sending the entire CSI team to crack who is behind the notes and how they connect to other murder cases."
CSI: Vegas season 2 episode 16: "We All Fall Down"
Airdate: March 9, 2023
"Medical examiner Sonya's life is in jeopardy when she is exposed to a mysterious poison as the CSI team races to find the antidote; Max's ex-husband, Daniel, returns to make sure that she and their son are safe."
CSI: Vegas season 2 episode 17: "The Promise"
Airdate: March 30, 2023
"When the body of a young girl who was killed over 40 years ago is discovered at the bottom of Lake Mead, Max Roby promises her mother that the CSI team will finally find justice for her daughter."
CSI: Vegas season 2 episode 18: "Fractured"
Airdate: April 13, 2023
"The CSI team investigates a bomb that detonated during a masquerade party for wealthy investors at the site of a new casino."
CSI: Vegas season 2 episode 19: "Dead Memories"
Airdate: May 4, 2023
"When wrongly accused former suspect Gene Farrow enters the lab covered in blood, wielding a cleaver and looking for Allie Rajan, the CSI team investigates his peculiar story about a macabre party with a fatal ending."
CSI: Vegas season 2 episode 20: "Shell Game"
Airdate: May 11, 2023
"The CSI team investigates a case where an ambitious investigative reporter is found dead at a peanut factory. Also, everyone in the crime lab buzzes over who Max will promote to day shift supervisor."
When is the CSI: Vegas season 2 release date?
CSI: Vegas returned September 29 for its sophomore season. It will air at 10 pm ET/PT.
The show was renewed in December 2021 after a successful 10-episode first season.
There is currently no premiere date listed for the UK. The first season was just made available in July on UKTV's Alibi channel, so it's likely that the season 2 premiere will follow later this year.
Who is in the CSI: Vegas season 2 cast?
Though the first season revolved around William Petersen and Jorja Fox's characters Gil Grissom and Sara Sidle, respectfully, neither actor is returning for season 2. Petersen will continue to be one of the show's executive producers.
Variety confirmed that Fox officially bowed out of the second season in January 2022.
Fox posted a heartfelt message on social media to CSI fans about her decision:
"Hey all you #CSI fans! After much deliberating, I have decided not to 'Sidle Up' for CSI: Vegas. For me CSI has always been a love story. The story that people can find love in the darkest of places and times. And the story that love, even the darkest of places and times, can expand and grow roots and endure. I personally just can't split Sara and Grissom up again. So goes Grissom…..So goes Sara. Wherever they go, they belong together."
She ended her statement with the following message: "Thanks for watching, everyone!!!!! Keep tuning in! I know I will. CSI: Vegas has an incredible team and it should be an amazing show!"
While there were some departing cast members, Marg Helgenberger will return in season 2, reprising her role as Catherine Willows.
Returning cast members include the following:
Paula Newsome as Maxine Roby
Mandeep Dhillon as Allie Rajan
Matt Lauria as Josh Folsom
Mel Rodriguez as Hugo Ramirez
Image 1 of 4
"So much evidence, so many possibilities..." 🔍Discover new crime scenes with your favorite familiar faces. #CatherineWillows returns on the all-new season of #CSIVegas, September 29th at 10/9c on CBS. pic.twitter.com/0yht6c6SKHSeptember 16, 2022
What is CSI: Vegas season 2 about?
Here's the CBS show description for CSI: Vegas:
"A new threat has enshrouded the neon streets of Sin City, and it's going to take some familiar faces to stare it down. William Petersen and Jorja Fox return to the roles they made famous — and to the crime drama that made CBS history — in CSI: Vegas. Together can they prevent the perpetrator from bringing down the whole CSI crime lab? Old friends meet new enemies — and the latest forensic techniques — in CSI: Vegas."
Now that we know Petersen and Fox won't be returning as Grissom and Sidle, it sounds like the second season will need to move the show in a new direction for a new era without its two biggest characters.
Is there a trailer for CSI: Vegas season 2?
The trailer for CSI: Vegas features a killer on the loose whose crimes seem to be a link to the past. One thing's for sure: the stakes are higher than ever in season 2. The team will need to use the holy trinity of crime solving if they're going to figure out the mysteries in season 2.
How to watch CSI: Vegas season 2
CSI: Vegas airs on CBS, which is part of most cable plans. If you've cut the cord, you can watch the show live and on demand through Paramount Plus. You can watch Paramount Plus on streaming platforms like FuboTV, Sling TV and Hulu.
CSI: Vegas will be available on Sky Atlantic and streaming service NOW with an Entertainment Membership for just £9.99.
Get the What to Watch Newsletter
The latest updates, reviews and unmissable series to watch and more!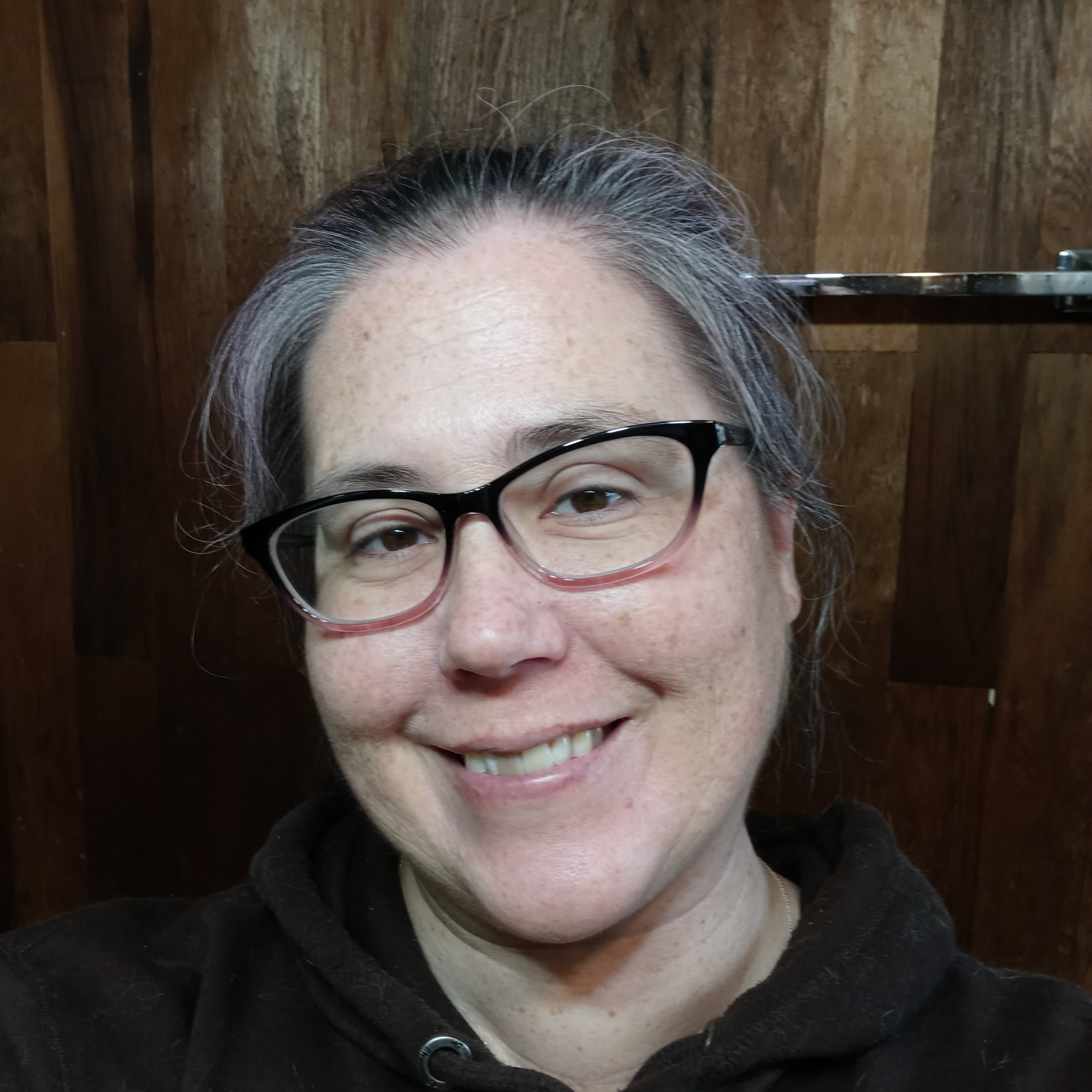 Editorial Content Producer
Sarabeth joined the What to Watch team in May 2022. An avid TV and movie fan, her perennial favorites are The Walking Dead, American Horror Story, true crime documentaries on Netflix and anything from Passionflix. You've Got Mail, Ocean's Eleven and Signs are movies that she can watch all day long. She's also a huge baseball fan, and hockey is a new favorite.
When she's not working, Sarabeth hosts the My Nights Are Booked Podcast and a blog dedicated to books and interviews with authors and actors. She also published her first novel, Once Upon an Interview, in 2022.