Survivor season 43: winner and everything we know
Castaways take part in a new season of Survivor, one of the longest running reality shows on TV.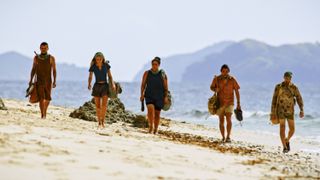 (Image credit: CBS)
For 22 years and 42 seasons, Jeff Probst has hosted CBS's Survivor. At this point, his name has become synonymous with the series. It seems only fitting that he's back for hosting duties of Survivor season 43, once again taking place on one of the Mamanuca Islands in Fiji.
The latest seasons of the reality competition is in full swing, already filled with twists and OMG moments as the castaways fight to be crowned the winner and recipient of the $1 million prize.
Here is everything we know about Survivor season 43
Survivor season 43 winner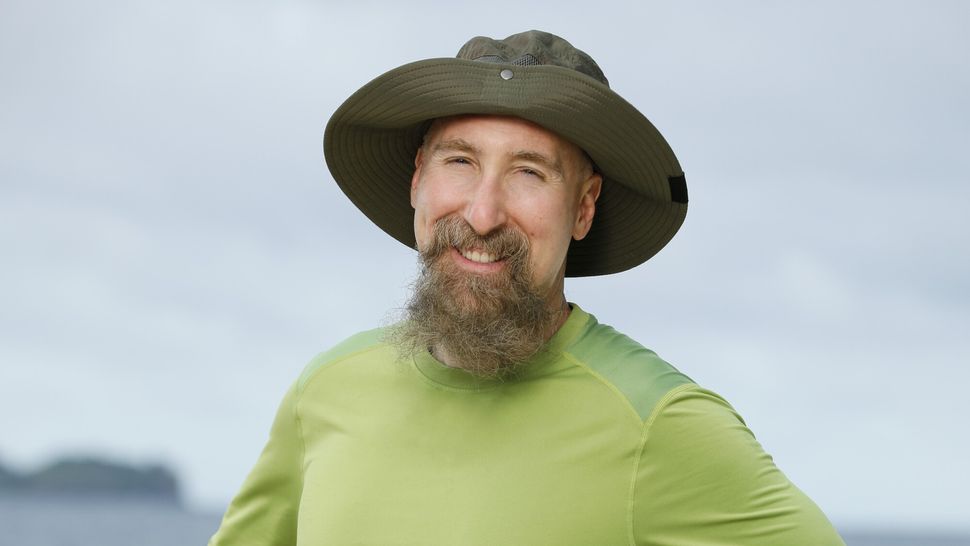 Mike "Gabler" Gabler is the winner of Survivor season 43. He won the final vote 7-1.
Survivor season 43 eliminations
Here are order the eliminations from Survivor season 43.
Week 1: Morriah Young
Week 2: Justine Brennan
Week 3: Nneka Ejere
Week 4: Lindsay Carmine
Week 5: Geo Bustamante
Week 6: Elisabeth "Elie" Scott
Week 7: Dwight Moore
Week 8: Jeanine Zheng
Week 9: James Jones and Ryan Medrano
Week 10: Noelle Lambert
Week 11: Sami Layadi
Week 12: Cody Assenmacher
Week 13: Jesse Lopez, Karla Cruz Godoy, Owen Knight, Cassidy Clark
Survivor 43 cast
Here are the original 18 castaways for Survivor season 43. Learn more about them with our meet the Survivor season 43 cast post.
Image 1 of 19
What is the Survivor premise?
As usual on Survivor, the castaways are split into tribes, (probably) form alliances and compete in physically challenging and mind-bending reward and immunity challenges — all while in a remote location with minimal food access. The goal? To outwit, outplay and outlast every other player to win the $1 million.
For this particular season, the focus is on the society the players create. If you've seen a past season, you know that it's all about adapting to your surroundings.
"What we're really going to look at this season is how that society that they form directly impacts the game they're playing, because you have to figure out what are the values, what are the norms, what are the rules of this society, cause they form the rules," Probst said.
Who is the Survivor host?
Would it really be Survivor if Jeff Probst wasn't the host? Back for his 43rd season, he's the only host the show has ever known for over two decades. The 60-year-old has been nominated for 10 Emmys and has won four of them for Outstanding Host For A Reality or Reality-Competition Program.
Believe it or not, Probst actually quit the hit TV show in 2009; he was burnt out. However, after taking time to recharge and making changes to the production team, he came back.
"My Achilles' heel for a lot of my life was that nobody saw me as a storyteller, that they saw me as a white guy with dark hair who was just a game show host," he told The New York Times. "And that in terms of my own self-image was the thing that could gut me. It was like a kidney punch."
How to watch Survivor season 43
Now that Survivor season 43 has concluded, you can catch up with all of the episodes on Paramount Plus.
Get the What to Watch Newsletter
The latest updates, reviews and unmissable series to watch and more!
Caitlyn has been a professional editor and writer since 2014, and her work can be found on a range of websites, including Hearst's BestProducts.com, POPSUGAR, StyleCaster, and InStyle. Her favorite TV shows are Law & Order: SVU and Organized Crime, The Real Housewives franchise, just about anything on Bravo, and Netflix Originals.