Corrie's Jack: 'I don't get it. Everyone thinks David's in the wrong!'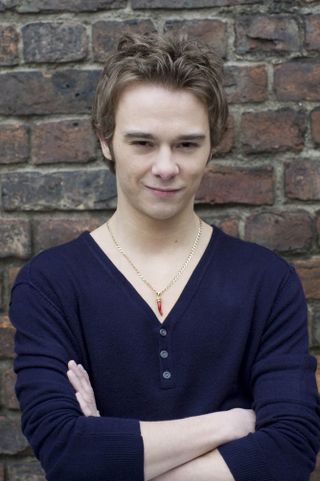 Jack P Shepherd tells TV Times magazine about the babies in his life, smashing TVs and the big secret that his Coronation Street alter-ego David Platt is praying doesn't get out...
You've had some cracking storylines in the past, Jack – how does this compare?
"Yeah, I've had some good ones! What I've liked about this is working with Ben [Price, who plays Nick] which has been a nice change, and also Jane Danson, who plays Leanne. I've never really had a storyline with her before, and I've always thought she's one of the top actresses in the show."
What does David fear will happen now that Nick is awake?
"He's terrified that Nick's going to drop him in it, and Kylie's going to think he's a psychopath and leave, taking Max and Lily. David's come from a broken home – his dad went off and started a new family, and his stepdad, Richard, tried to kill him. And he's always been the least favourite child. Nick was always the golden boy, and Sarah Lou had a baby at 13, but still couldn't put a foot wrong. So, because of that, he has always wanted this family unit, and he'll fight to the death to protect it."
For David, all this began with an emotional scene in which he was sat on the stairccase and overheard Gail and Kylie discussing Kylie and Nick's liaison. What was that scene like to film?
"We've never seen that far up the stairs before in the Platts' because normally, the set ended after a few stairs, so they had to build a landing, especially. You wouldn't want to know where all those tears came from – I thought of some very gruesome things!"
What was it like filming the crash?
"We did it over four or five days and it stayed dry which was a bonus. The stunt went really well and I didn't need a stunt double because I've done loads of them before."
You also had a memorable scene in which David trashed Nick's flat...
"The director said to me: 'All of this is breakable, so smash what you want.' They literally bought a brand new flat screen TV, just for me to smash up! The best bit was putting the hole through the telly. I was only supposed to hit it once, but I kept going and going..."
Do you have sympathy for David, and the predicament he is now in?
"Absolutely. I think really, the blame lies with Nick and Kylie, who went behind his back in the first place and slept together. If my brother did that to me, I don't think my family would banish me, they'd banish him! But everyone here at Corrie thinks David's the one who's in the wrong. I don't get it!"
The writers have now decided who the father of baby Lily is, and it will soon be revealed to viewers. Are you happy with their decision?
"The writers always write good stuff for me, and I've never thought they've got it wrong. Either way, it's great. If it's David's baby, then he's 'won' in a way and, if it's Nick's, it's a great story to play out for the rest of the Platt family history, because it's forever."
Speaking of Lily, how have you found working with a little baby?
"We have twins to play her – one of them is actually called Lily, and the other is Ava. They've been dead good – they're always asleep, they're always well behaved and they fidget and open their eyes on cue."
Off-screen, you're about to become a dad for the second time....
"My fiancé, Lauren, is due on 2 December so we have a bit to go yet. We don't know what we're having; we want a surprise. I'll have a few weeks off after the birth and help out. I don't mind doing all the night feeds. I only need a few hours sleep."
We're presuming your life off-screen is a little calmer than it is on-screen?
"Yeah, I just like a peaceful life. I don't like going out much. I've always been old-headed. I grew up young – it's being around adults from a young age, I suppose [Jack joined Coronation Street when he was 12] and being in a working environment."
Long term, do you think David and Kylie can survive all this?
"I think there's a lot of things that need to happen for that to work. Firstly, the baby needs to be his. And if Kylie finds out the truth behind the crash, it depends on her reaction towards it all and whether she hates David or is willing to give things a go. There's a lot of things that can go wrong for him, and not a lot of things that can go right!"
Would you like them to stay together?
"I'm not fussed, really. I have enjoyed it and I like the relationship between David and Kylie, but I'll work with anyone. I don't really think about them getting old together and I don't have ambitions for them to be the next Jack and Vera – I think that's more Chesney and Sinead."
Get the What to Watch Newsletter
The latest updates, reviews and unmissable series to watch and more!