The mystery hideaway makes a run for it from Underworld on Corrie!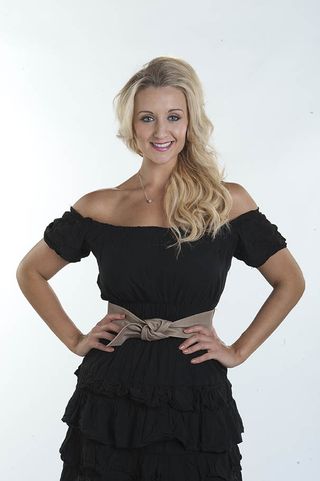 Polish teenager Marta (Edyta Budnik) escaped from the O'Driscoll home when she secretly hid in the back of the Underworld van driven by Aidan Connor (Shayne Ward) on Coronation Street (opens in new tab).
Unknown to Aidean, frightened Marta sneaked into the Underworld factory and has been hiding there ever since.
The factory girls are suspicious of new cleaner Jenny Bradley (Sally Ann Matthews) when food and a tenner went missing, but Eva Price (Catherine Tyldesley) discovered who was really responsible when Marta revealed herself and claimed she was being used as slave labour.
Eva promised to help Marta and keep her secret, but will everyone learn the truth when there's uproar on the factory floor next week?
Believing Marta's story, Eva heads into work early with some food for the hideaway. Marta complains she's cold and Eva promises to find her a coat.
Later, Sean Tully (Antony Cotton) is furious when he discovers his new coat has gone missing, and as the factory girls argue about who could have taken it, Marta breaks cover from behind some boxes.
Everyone's shocked as Marta makes a dash across the factory floor and sends Izzy Armstrong (Cherylee Houston) flying.
Izzy's hurt when she falls and Marta gets away. Will Eva and Aidan catch up with her and find out the truth behind her story?
Watch Coronation Street on ITV1 from Monday, February 8


Get the latest updates, reviews and unmissable series to watch and more!
Thank you for signing up to Whattowatch. You will receive a verification email shortly.
There was a problem. Please refresh the page and try again.