Billie reveals she was raped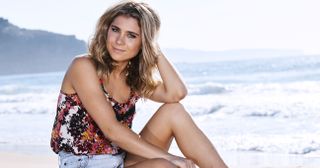 Billie's secret is out when Zac confronts her about her blood test results
Billie protests that VJ is the father of her baby, but when Nate tells her it's medically impossible after the blood tests results, she admits she was raped. Will Nate believe her and will Nate tell VJ and Leah the truth?
Olivia and Hunter look to the future and it doesn't look so bright from Hunter's perspective. He has no idea what he wants to do with his life and makes matter worse, by making a snap decision.
When Caroline makes it clear that she and Bryce are returning to America, how will Duncan handle the news? Also, when Caroline decides to forget her worries and take some of her 'special medication', things don't end well…
Get the latest updates, reviews and unmissable series to watch and more!
Thank you for signing up to Whattowatch. You will receive a verification email shortly.
There was a problem. Please refresh the page and try again.