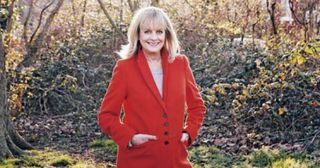 Sixties supermodel Twiggy gets the historical treatment as Channel 4's intriguing documentary series continues
By the age of 17, Lesley Hornby was famous as Twiggy, the ace face of 1966. But what about others born on 19 September 1949?
By looking at the lives of Twiggy, anti-racist Sylvia Swain and Anne Smith from Grimsby, whose mum disappeared when she was a child, we get an intriguing look at seven decades of social history…
Get the latest updates, reviews and unmissable series to watch and more!
Thank you for signing up to Whattowatch. You will receive a verification email shortly.
There was a problem. Please refresh the page and try again.