Coronation Street Spoilers: Zeedan Nazir spies on Kate and Sophie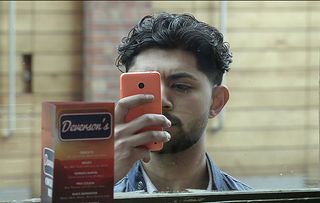 Zeedan Nazir hopes to prove that Kate is cheating on Rana, while Kate and Sophie are attracting trouble in a bar
In a bid to take her mind off Aidan, Kate and Sophie head into town to get drunk with Rana and Gemma. Rana is doing an interview with a hopeful Zeedan Nazir about the new restaurant but when the journalist tries to put a romantic slant on the story, Rana finds it too much and leaves.
Having clocked Kate and Sophie heading to town, Zeedan follows them, convinced they're seeing each other. Arriving at the pub Rana's horrified to see Zeedan taking photos of Kate and Sophie through the window. When he admits he thought they were having an affair and was hoping to present her with the proof, how will Rana react? In town, the girls play drinking games but when a group of lads try to join in, Kate tells them to do one and they become nasty.
When Dr Gaddas lets slip that Ali had to pull strings to secure a placement in Weatherfield, a puzzled Liz wonders why Ali lied. Liz confronts Ali, suggesting that as he clearly wants to build bridges with Michelle then he should get on with it.
Kevin and Tyrone interview Abi for the mechanic's job at the garage. Kevin's impressed by her while Tyrone's still smarting after their last run-in.
Johnny thanks Liz for letting him kip on the sofa and heads out. Meanwhile Jenny's in bits after their row. Summer's 'Speak & Save' fundraiser takes place at the cafe. Johnny overcome with emotion. Alya approaches Eileen and demands her deposit back on the builder's yard flat.
First episode of the evening.
Get the latest updates, reviews and unmissable series to watch and more!
Thank you for signing up to Whattowatch. You will receive a verification email shortly.
There was a problem. Please refresh the page and try again.