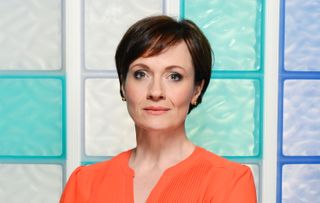 (Image credit: BBC / Kieron McCarron)
An accident at work could put Emma's health at serious risk...
Emma is worried that she may have contracted HIV after being accidentally pricked with a needle used on a patient. Worried about her friend, Ayesha takes matters into her own hands. She cancels her place on a course and decides to visit India, the patient whose needle pricked Emma.
Ayesha and India talk about India's involvement with drug trafficking. When India admits she was a prostitute, Ayesha knows Emma could have a high chance of contracting HIV. She pulls some strings at St Phil's hospital and gets Emma an emergency pathology appointment. Will the results be good news?
Also, Mrs Tembe encourages Daniel to talk to Al and be a shoulder cry on, since Jimmi is no longer around. Will Daniel put aside his own problems and be a source of support to Al?
Get the latest updates, reviews and unmissable series to watch and more!
Thank you for signing up to Whattowatch. You will receive a verification email shortly.
There was a problem. Please refresh the page and try again.