Has Paul lost Daniel and Naomi?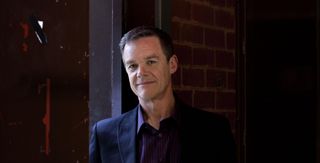 Naomi discovers Paul framed Josh when she looks at some CCTV footage. Later, she reveals that she told the police she found the disc in the alley, but Paul's gutted when she says she needs some time apart. Paul is dealt another blow when Daniel decides to move out.
Lauren invites Brad to stay at her place. Meanwhile, Terese accepts an offer from Paul to move into an apartment in the Eclipse building and tells Brad to get his stuff from their house ASAP.
Kyle tells Amy they have to work late on some extra painting and suggests she bring Jimmy. But when she discovers Lauren didn't request the extra work she forces Kyle to admit that he was trying to keep her away from Liam. Amy insists that she's only trying to build a relationship between Jimmy and his dad.
After some words of advice from Daniel, Piper apologises to Imogen and the pair make up. Imogen's grateful to Daniel and when she learns what his uncle tried to do to her brother, she assures him it won't come between them.
Get the latest updates, reviews and unmissable series to watch and more!
Thank you for signing up to Whattowatch. You will receive a verification email shortly.
There was a problem. Please refresh the page and try again.