Will Heston keep Shak's secret?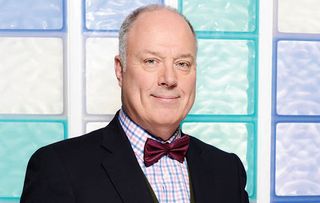 (Image credit: BBC / Kieron McCarron)
Will Heston be loyal to Ruhma or Shak?
Heston bumps into Shak, who has his hands full with shopping bags. As Heston tries to talk to his stepson, Shak acts cagey and refuses a lift home. Heston's worried that Shak has something on his mind and confronts him later at home. Shak makes a huge confession concerning the money that Ruhma gave him, putting Heston in a difficult position. Will Hetson cover for Shak or tell Ruhma the truth?
Meanwhile, Zara's at home when there's a knock on the door. It's DI Stanton. Zara lets him in and before she knows it, he's asking her a barrage of questions and she feels like she's under attack. DI Stanton finally eases up and says he was just testing her to make sure she'll be to withstand the pressure in court. Zara tells Stanton she will do whatever it takes to catch Reece's killer. Elsewhere, a stranger slips a note into Joe's school bag…
Get the What to Watch Newsletter
The latest updates, reviews and unmissable series to watch and more!
Tobi Oredein is an award-winning women's lifestyle journalist, media entrepreneur and international public speaker based in London, who focuses on race, feminism, beauty politics & popular culture. Tobi has been commissioned by Buzzfeed, British Glamour, Grazia, Elle UK, Fader, The Debrief, The Independent, The Pool, Stylist, Vice and others. She has also interviewed public figures such as Ryan Coogler, Ava Duvernay and Sir Trevor McDonald.