Home and Away spoilers: Brody makes plans for the future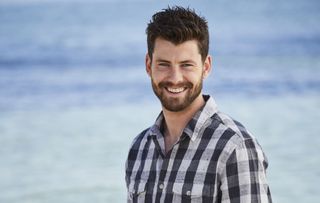 (Image credit: Jeremy Greive)
Will Ziggy go along with what Brody has in mind?
Mason finds out that Brody is looking at rental properties and Brody explains that he and Ziggy are planning to move out. Brody also tells Mason that Tori's decision to hide Robbo in the house pushed him too far. When Brody finds out that the pier apartment is vacant, Brody believes it's the answer to his prayers.
Brody tells Ziggy, who seems excited, but is brought down to earth when Coco finds out their plans. Coco tells Ziggy that, with Maggie so ill, moving out is selfish. Later, Brody tells Ben about his plan to move in with Ziggy. How will Ben react?
Meanwhile, Tori is determined to help Robbo and tells McCarthy that Robbo needs to be in a psychiatric ward and not a prison. Tori has 24 hours to get a second opinion and report her findings to the courts, but McCarthy and Brody both think she's wasting her time. Could they be right?
When Irene and Leah see Jennifer and Hunter sneaking home in the early hours of the morning in last night's clothes, Irene and Leah tell Hunter to slow things down! Hunter ignores their advice - but will his new relationship end in tears?
Finally, Olivia makes a huge decision.
Tobi Oredein is an award-winning women's lifestyle journalist, media entrepreneur and international public speaker based in London, who focuses on race, feminism, beauty politics & popular culture. Tobi has been commissioned by Buzzfeed, British Glamour, Grazia, Elle UK, Fader, The Debrief, The Independent, The Pool, Stylist, Vice and others. She has also interviewed public figures such as Ryan Coogler, Ava Duvernay and Sir Trevor McDonald.
Thank you for signing up to Whattowatch. You will receive a verification email shortly.
There was a problem. Please refresh the page and try again.