Neighbours spoilers: Is Piper missing?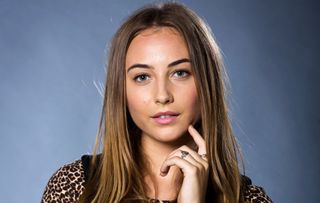 Terse is desperate to find Piper
Terese is scared to death when Elly and Xanthe say that they can't find Piper and that she has gone into the city to track down Lockie. Terese calls Piper's phone but it constantly rings. Terese, Elly and Xanthe drive down to the bar, but there is no sign of Piper. Meanwhile, Aaron finds Piper at home, curled up in a ball. What has happened?
Chloe suggests using Jane to promote the Face of Lassiters campaign and Paul believes it will be a great idea. Chloe manages to persuade a reluctant Jane to take part in the campaign photo shoot. When Jane arrives she starts to feel uncomfortable and Xanthe's words of encouragement back fire, as Jane ends up snapping at her and storms off. Afterwards Xanthe feels upset, so Chloe encourages her to drown her sorrows, even though Xanthe is only 17…
Also, Mishti is in a quiet mood, so Leo assumes that she's bottling up her emotions regarding the miscarriage. So when a bunch of mystery flowers arrive, Leo assumes it's someone sending their condolences regarding the baby, but Leo's assumptions force Mishti to tell the truth.
Get the What to Watch Newsletter
The latest updates, reviews and unmissable series to watch and more!
Tobi Oredein is an award-winning women's lifestyle journalist, media entrepreneur and international public speaker based in London, who focuses on race, feminism, beauty politics & popular culture. Tobi has been commissioned by Buzzfeed, British Glamour, Grazia, Elle UK, Fader, The Debrief, The Independent, The Pool, Stylist, Vice and others. She has also interviewed public figures such as Ryan Coogler, Ava Duvernay and Sir Trevor McDonald.